For London's very first Guardian Children's Lit Fest, it seemed important to make an effort...




...or at least to MAKE AN ENTRANCE.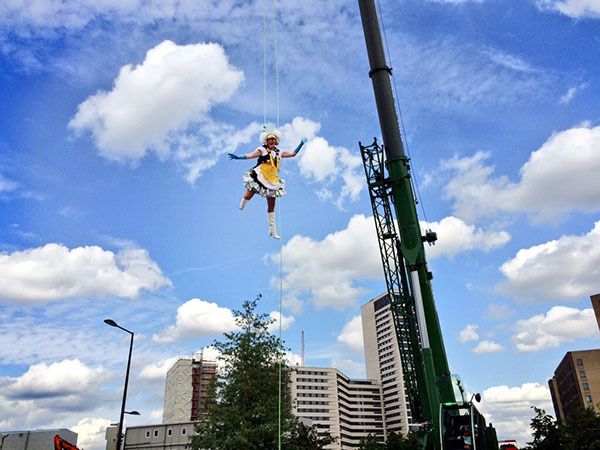 My co-author Philip Reeve and I were thrilled to be part of it. The Guardian Children's Book website hosts loads of amazing material in a time when children's book journalism in the major newspapers is very scarce. Emily Drabble and her team have been doing a great job of getting the word out. You can follow them on Twitter at @GdnChildrensBks. (I've done several how-to-draw tutorials for them, including how to draw a Hungry T-Rex, Jampires and a Silly Unicorn.)




So Philip and I brought along our brand new book, Pugs of the Frozen North:




And encountered several PERILS along the way: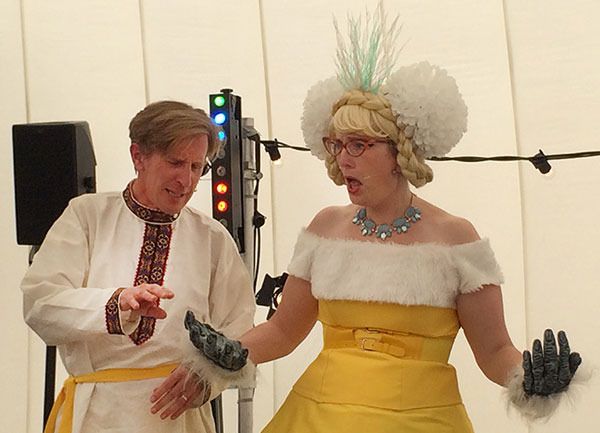 But together with the audience's help, we plotted our way through them to reach the North Pole.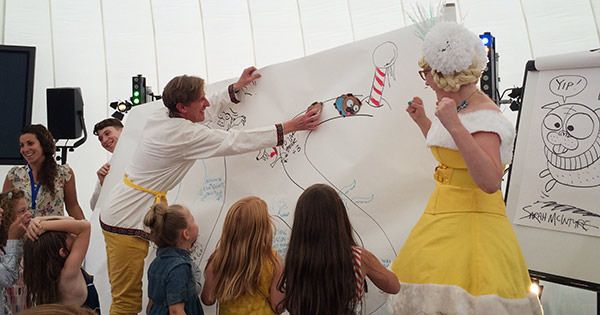 Here's a picture we drew right before the event: I drew Philip and he drew me! (It's fun working with a writer who's also an illustrator.)





With the addiction of a giant die, things got awfully exciting:




Sadly, I didn't get a chance to go to any of the other events, but they looked ace. On the way to our book signing, I passed Joseph Coehlo in poetry mid-flow: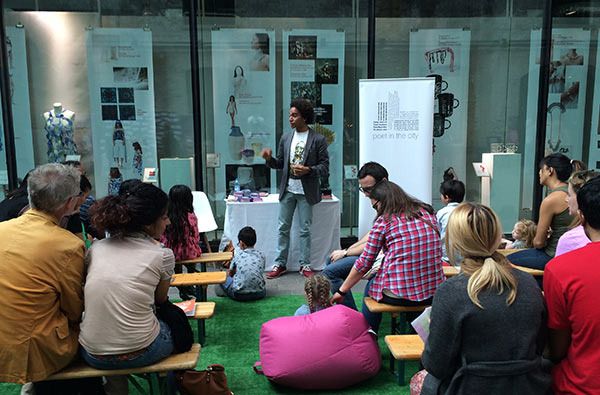 And I'd seen on social media that Paul Stickland had been preparing to paint a giant dinosaur:



Photo by Paul Stickland

And I was just about to jump in and paint with him...




Photo by Paul Stickland

... but then I was whisked away, back into the sky. (Thanks for the photo, Paul!) I think Paul's posted a video somewhere of the giant T-Rex he drew; it was pretty awesome.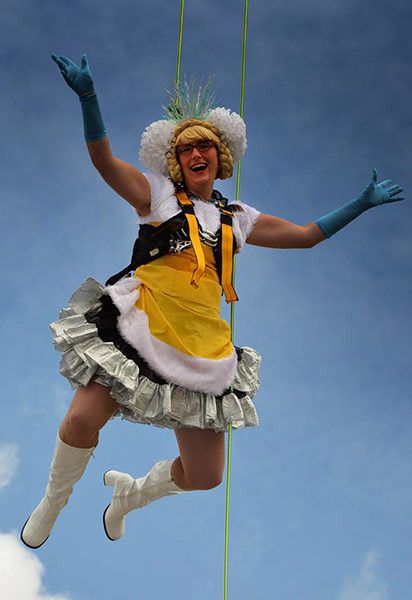 Photo by Paul Stickland

...Back in the sky, where I was met by my trusty steed, the Dartmoor Pegasus. Ha ha, I just had to share this one, posted by Mathew Tobin (@Mat_at_Brookes on Twitter, GrimResistance on Reddit):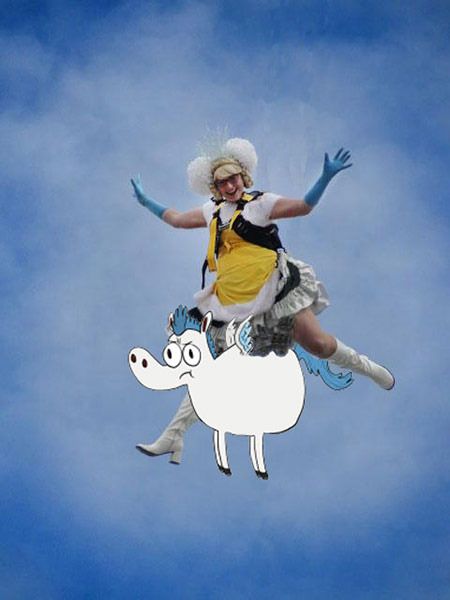 Big thanks to the Guardian team, to Emily, Michelle Pauli, Ginny, to everyone in the audience who came along, to OUP publicist Sarah Howells, and to Stuart for carrying ukuleles, blowing up the giant die and being generally fabulous.


EDIT: Here's Philip Reeve's blog post!