'So what's happening in Reeve & McIntyre land?' I hear you ask. (Did you ask? Well, let's pretend that you did.) We're just about to embark on the PUGS ROADSHOW!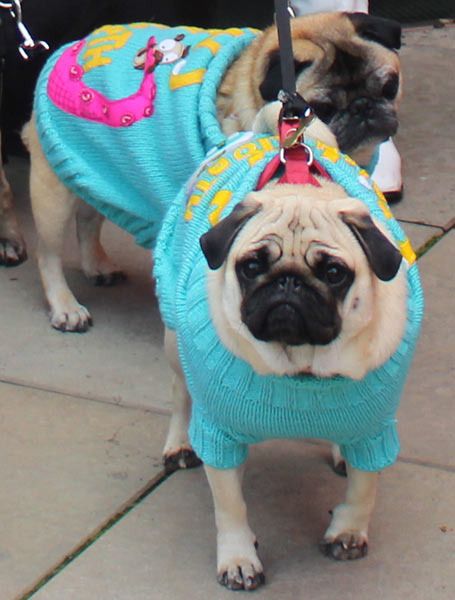 And up north, near Manchester, a certain bookshop in Bramhall has been completely invaded by lovely knitted pugs...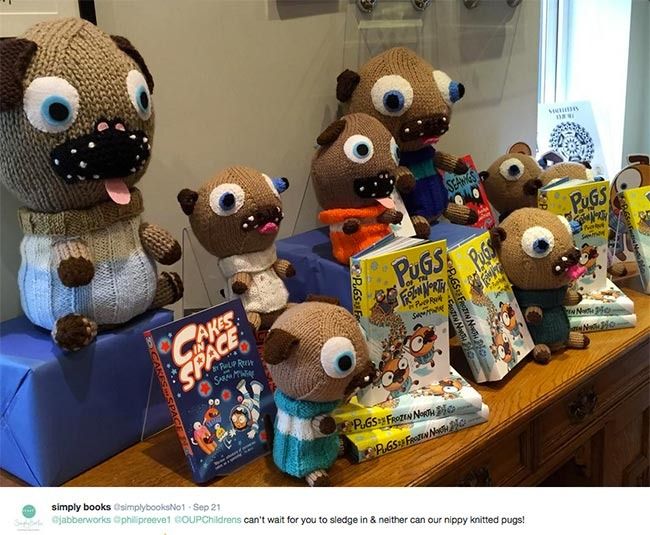 Who could have created such wonders? 'Tis these lovely ladies, friends of Simply Books, where Reeve & I will be visiting next Monday evening! Here's the link to the free pattern if you'd like to knit your own pug (and tweet us a photo!).




The Simply Books event is now sold out, but you can still book tickets for fun Pugs of the Frozen North sessions in Bath, Cheltenham, Kendal and London (details here) and we'll also be doing lots of school events. You can follow our progress on Twitter at the #PugsRoadshow hashtag.

We'll be stopping in Bath, and John McLay and the Bath Kids Lit Fest are having a fundraising auction selling red chair artwork by a whole host of amazing artists. Do check out the catalogue here! Philip and I have both contributed artwork, and they'll launch the online auction here on Ebay starting on 1 Oct.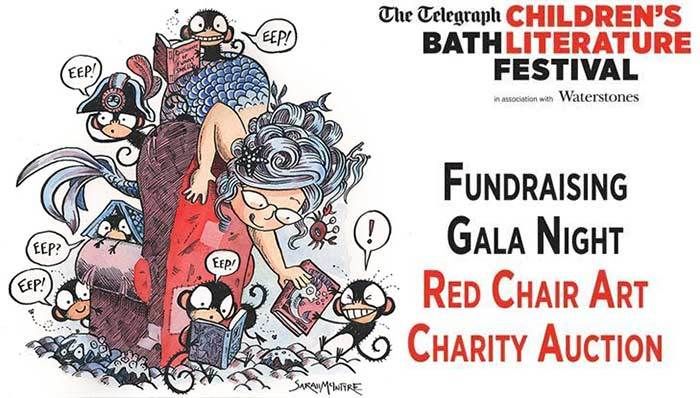 In Pugs of the Frozen North, we talk about some of the fifty kinds of snow you get in 'True Winter'. And today I've learned from this Guardian article by Alison Flood that the Scots have at least 421 words for snow. I really must check that thesaurus to be sure they include some of the fifty kinds of snow in our Pugs book: stinksnow, singing snow, shrinksnow, I'm sure they must all be there.




And while we're at it, I have to brag that a few weeks ago I had dinner sitting next to Susan Rennie, who translates Tintin comics into Scots dialect. How cool is that?