Hello, everyone! It's the Fleece Station here. We've had a wonderful six years working together in the Old Police Station in Deptford, but our lease is running out and we need to find a new space. We need a new studio and we were wondering if you could help us!




There are three of us (and Gary's dog), and we all write and illustrate children's books, and were wondering if you know of a space that has:

* natural light
* electricity
* good Internet
* a loo
* a sink or somewhere to get drinking water
* space for four work tables and some bookshelves and cabinets (250 square feet or more, ideally)
* warm enough for working in winter, or with the possibility of adding some extra insulation
* 24-hour access
* reasonable security

Ideally we'd love to be near other creative people working and some sort of communal space and/or shops and cafes nearby, possibly in Deptford (our top-choice location), New Cross, Lewisham, Greenwich, London Bridge, Maze Hill or Blackheath. We've run into a few places that don't want to host us because we're not fine artists and our work is commercial, so we're going to have to find a place that doesn't mind having us working in there most days as our main money-earning job.

We will probably need to move out by next November, but we thought we'd better start getting on some waiting lists, and we could move in sooner if a new place came up.

If you're reading this and haven't heard of us, here's Gary Northfield! His most recent books are Julius Zebra with Walker Books and Gary's Garden with David Fickling Books, but he's done loads of others, and created comic strips for The Beano and The Phoenix Comic, among others.




I'm Sarah McIntyre and my most recent books are Dinosaur Police with Scholastic UK, Pugs of the Frozen North, with Philip Reeve and Oxford University Press, and Jampires with David O'Connell and David Fickling Books.




And here's Elissa Elwick, who's working on the first of four Little Adventurers picture books for Walker Books with writer Philip Ardagh, and who previously published The Princess and the Sleep Stealer with Macmillan.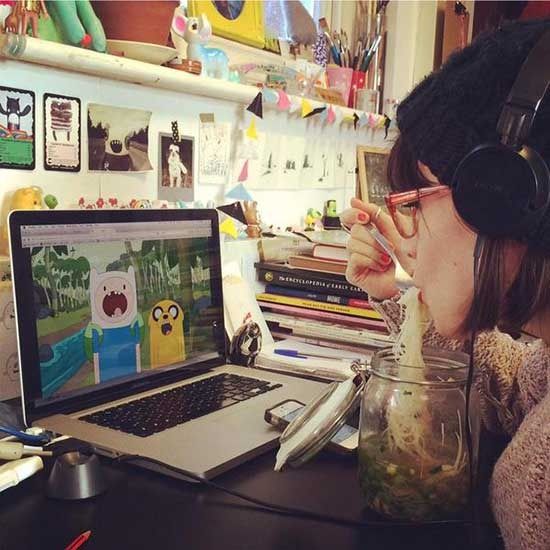 And here are the books we've worked on, mostly in our studio together. What we do in our studio is mostly drawing, painting, digital artwork, scanning, printing, storing our books and drinking lots of tea.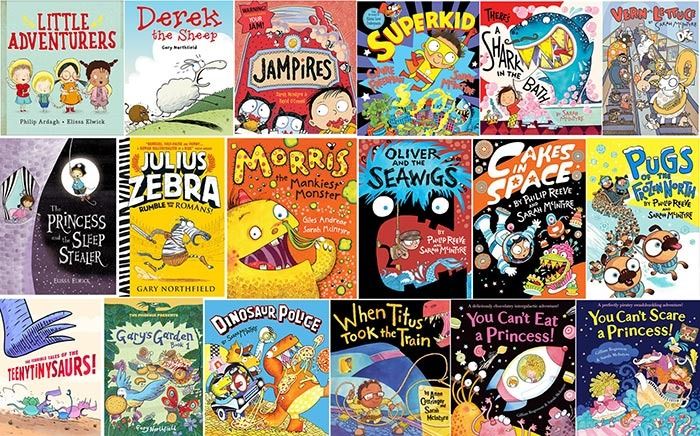 Gary and I have been joined by a few other studio mates in the past, including Viviane Schwarz, Lauren O'Farrell and Ellen Lindner. You can see a bit of Fleece Station history in this video from 2012, right before Elissa joined us.



We'd be very grateful for your leads, if you know of a space, or if you can spread the word to people who might know!