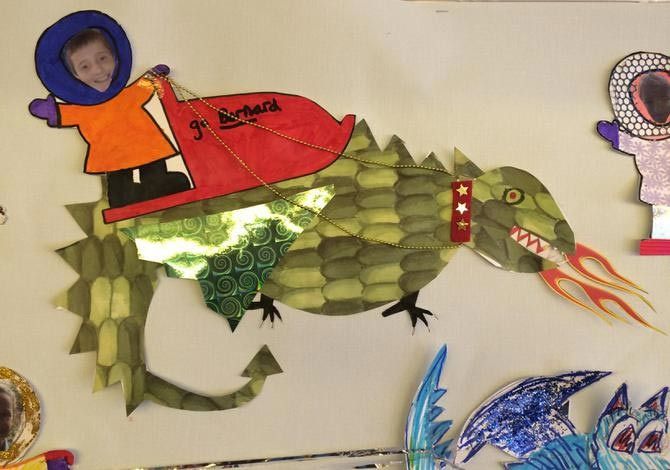 I love it when teachers take our books and make them their own, building new stories inspired by the things the class found in them. Essex teacher
Claire Williams
worked with me to create this
Pugs of the Frozen North classroom pack
(which you can
download from my website
) and has sent fun photos of some of the activities in action.
To create the 'Great Northern Race' dogsled teams, the parents came in to help!
Check out the various sled teams around the top of the room! Kids could imagine whatever kind of creature they liked to pull their sled. (In the book,
Philip Reeve
and I didn't have just dogs, but also polar bears and dog-shaped robots. But there was room for lots more creatures!)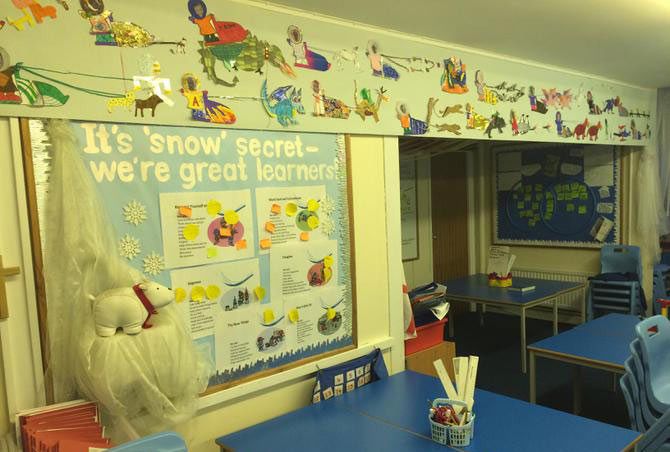 Dragons appeared very popular. Dragons are cool.
A giant bumblebee, I never would have thought of that! Ace.
You can visit
Claire's classroom blog
and find out more about what they got up to, activities from the notes and other wonderful things she thought up with her Polar Bear class at St Andrew's C of E Primary School in Halstead. I love her enthusiasm and creativity, she sounds like a brilliant teacher.
Thank you, Claire and the Polar Bears! It looks fabulous!
Why get 66 pugs to pull your dog sled when you can get a DRAGON to fly your sled all the way to the North Pole? (Go, Bernard!)