Today was the first day I didn't have to take a nap after school visits, and thereby miss getting a chance to visit Johannes at his waffle cafe before closing time. I pottered down the road to say hello to him, and he wouldn't let me pay for my waffle and coffee, so I drew him a picture of Iris from Oliver and the Seawigs in his guest book.




Yummy Johanneswaffel!




And Johannes's cafe, just a few doors down from where I'm staying in Skudenshavn this week.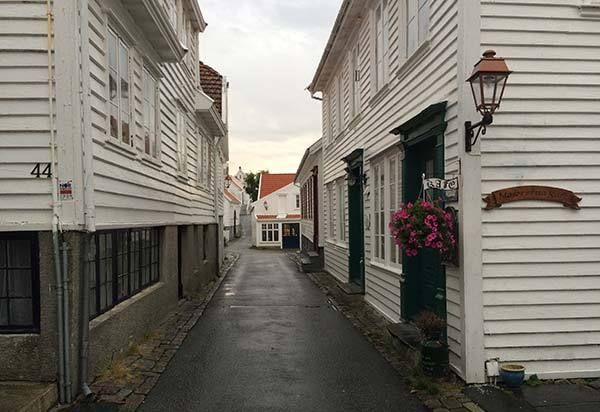 One of the festival workers, Astrid, took me on a beautiful misty morning drive up the east coast of Karmøy to Kopervik School.




This year group was absolutely wonderful; they were at that perfect age where they're getting very literate and their English is good, but they're not yet overly self-conscious or afraid to have wild ideas for fear of looking silly to their peers. We had a lot of fun. They were good at drawing, too; and drew large and bold.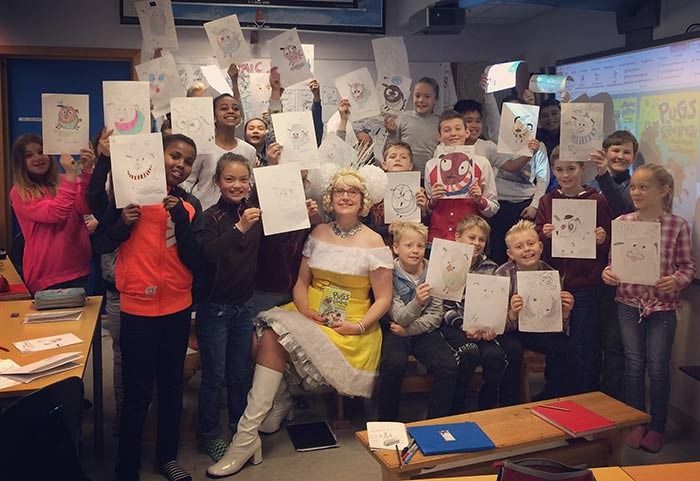 These pugs really made me laugh.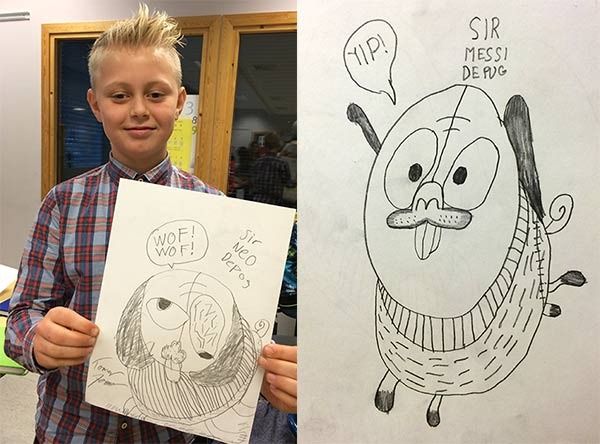 And here are some of the pug-based Comic Jams: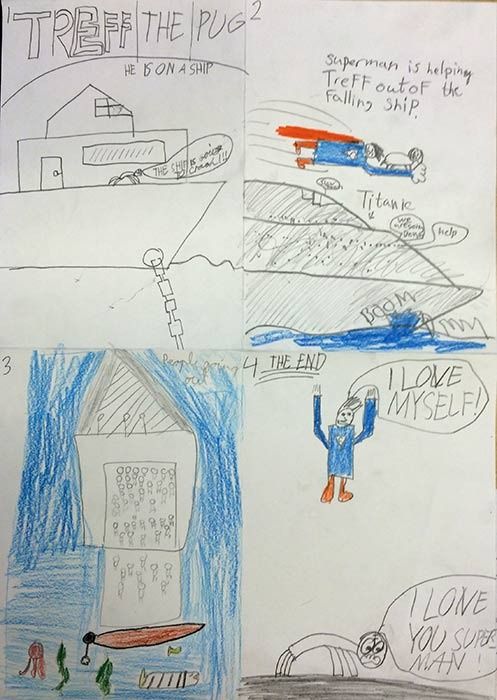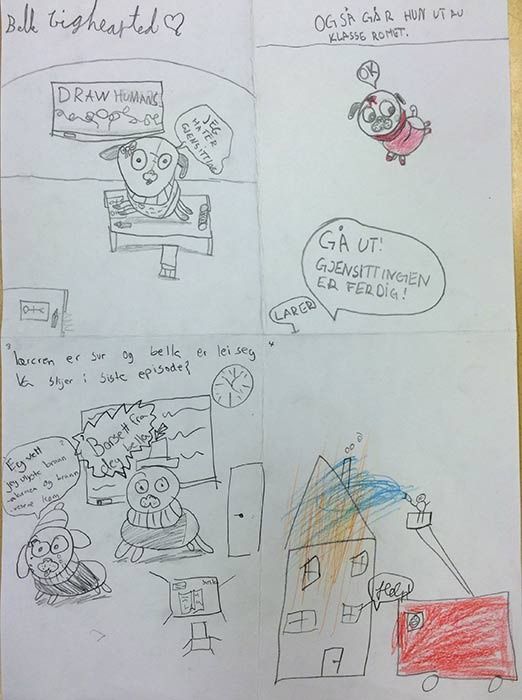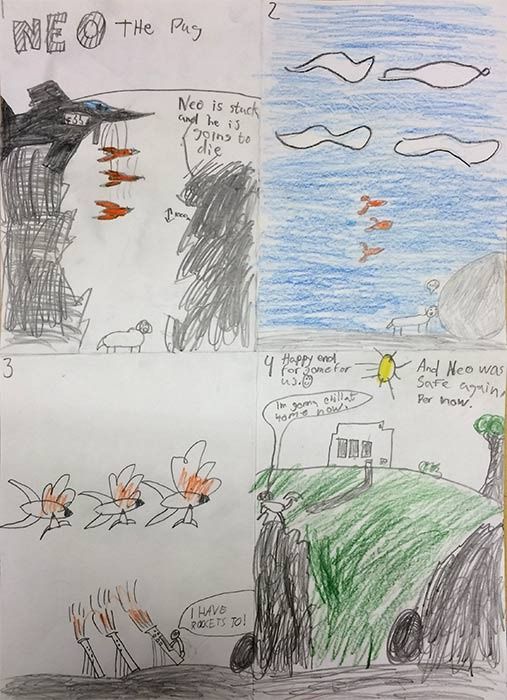 Fun teachers: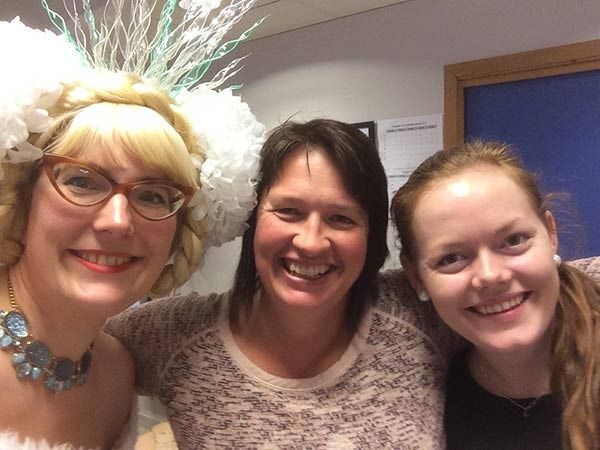 And here's the second, slightly older group. We had something funny happen: we were discussing 'perils' while we were playing the board game we'd made, and suddenly we were hit with our own peril when the fire alarm went off. A lot of the kids in other years didn't know I was there, and there was much costume ogling from the littlest kids as I queued up on the playground with my class.




Big thanks to everyone at Kopevik who made the visit go so well, and to Astrid and Jan Arve for giving me lifts back and forth!




Oo, just as I was leaving, I hit one more peril: total tiara malfunction! Eek! I'll need to make a date with a hot glue gun at some point.