One last Norway blog post!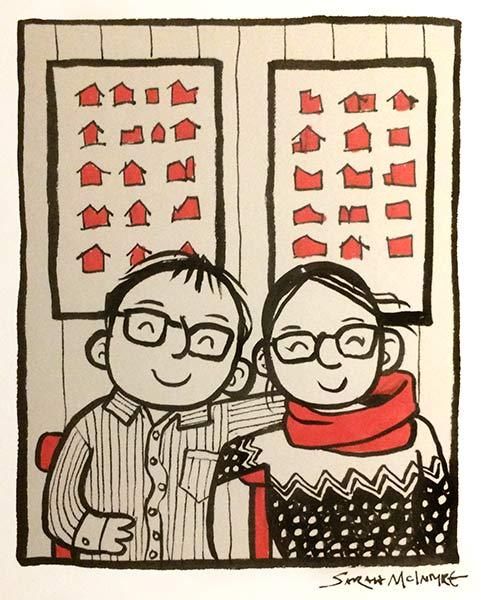 Here's the lovely architect couple, Ingvar Torbjørn Øritsland and Eli Aarskog Monsen, who let me stay in the flat above their art gallery.




I got to talk with radio presenter Egil Houeland! You can listen to his interview with me here on the Radio102 website. (Egil introduces me in Norwegian, then we switch to English.) The title translates as 'Norwegian kids are funny'.




On my last day I did a public family event and everyone drew a T-Rex! (You can get more drawing tips on the Dinosaur Police webpage.)




Such wonderful T-Rexes, I took pictures of lots of them:








Big thanks to John Rullestad, Astrid Havn Tranøy and Vibeke Johansen for helping me out with this event, and to everyone who came along! The local bookshop hosted a signing afterward and let me draw on their wall, so look out for that if you're ever upstairs in their reading lounge.




I ended up drawing several portraits, and here's one of festival worker Silje Maria Skaadel.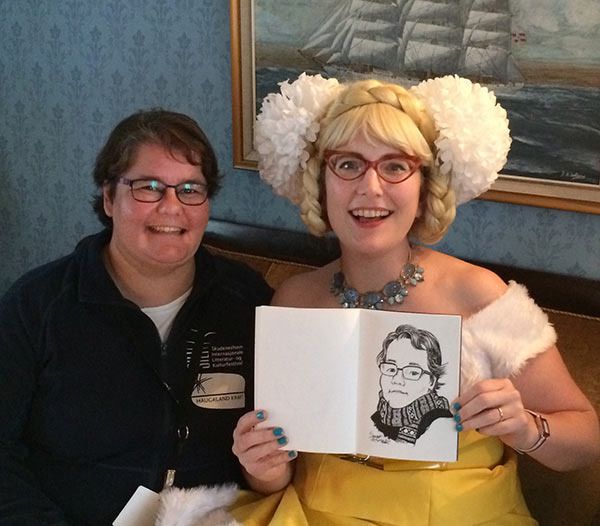 (I gave it a little colour when I went back to London.)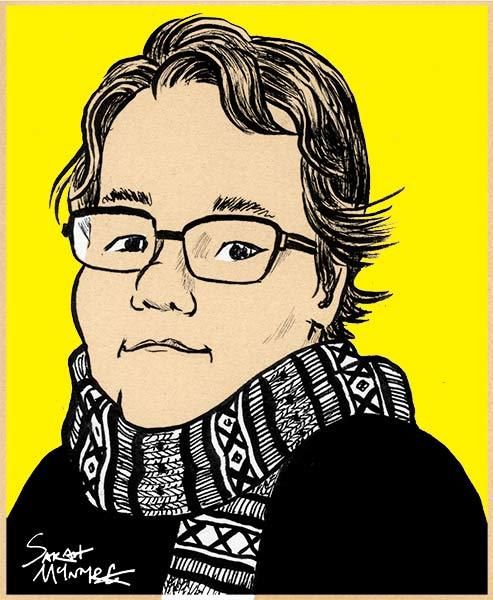 I think that was my favourite part of the trip, drawing with people. Here's musician Maria Toresen and Finnish illustrator Pasi Pitkänen during a talk. (We were actually listening to the talks, but it was fun to draw, too.)




Hee hee, here's a picture Pasi and I drew, taking turns adding things.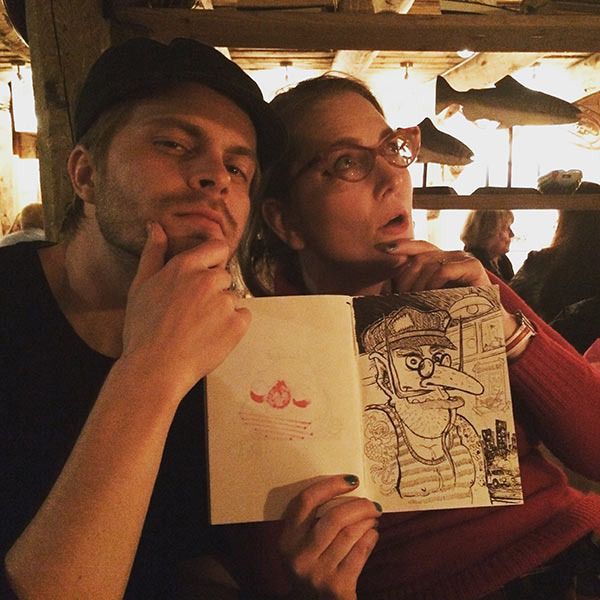 I think it started with Pasi drawing the bloke's right eye.




And here's another Pasi doodle in my notebook. He was one of the early illustrators for Angry Birds. (Did you know Angry Birds are from Finland? I didn't! And Skype is Estonian; I didn't know that, either.)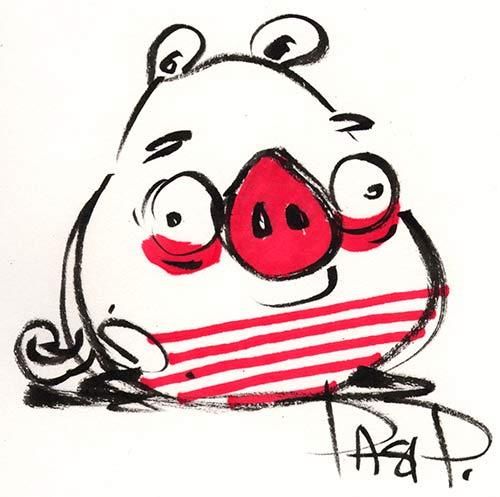 Josie, one of the guest's daughters, drew this fine drawing of everyone at the table.




Some day I vow to draw SILK festival organiser and fundraiser John Rullestad when it's not dark and he's not constantly moving. (Except he's always moving.) Huge thanks to John and his wife Helga for all the work they put into the festival!




Such a cosy lounge area. (We called it the Green Room, standard festival jargon for an author lounge, but it was actually blue.)




And here are a couple early-morning photos of Skudeneshavn, just before Kjetil Berntsen drove me to the airport. (By car; Kjetil usually drives massive ferry boats.)




I'm going to miss the place.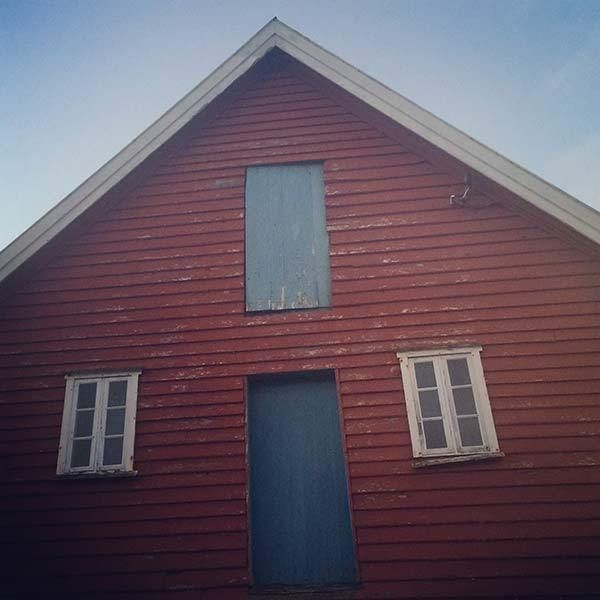 One last view of the island of Karmøy, flying out of Haugesund Airport to Oslo.




This is the closest I may ever get to space travel.




Lovely Stuart came to meet me at Gatwick, and we went home and broke into the Norwegian treats.




Silje bought me the 'Julebrunost', which is traditional brown cheese (brunost) but with added festive cardamom. I LOVE brunost and Julebrunost is HEAVENLY. (...Stuart says it's okay, but he wouldn't want it every day.)




Stuart made dinner, including his famous pear and ginger brioche pudding (recipe here). Yum yum.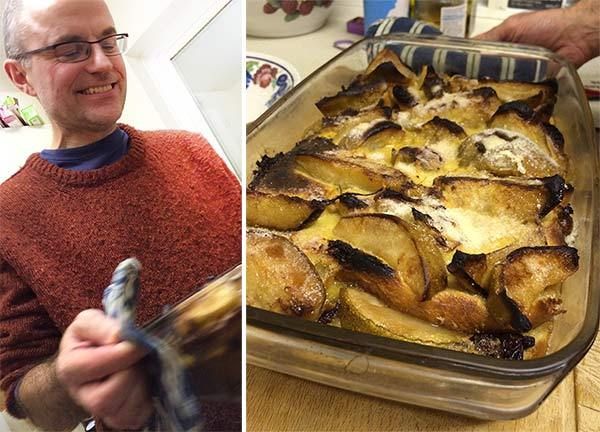 Huge thanks to all the lovely Norwegians who made the festival happen, you were amazing! And so great to have the chance to meet so many fascinating guests. A brilliant week.