I've been watching Zoom Rockman make and publish his own comics for a long time - since he was about 11 - so I was keen to see his solo comics show, launching his Zoom Comic Issue No.11, which opened last night at lovely Westminster Reference Library, right next to London's Leicester Square.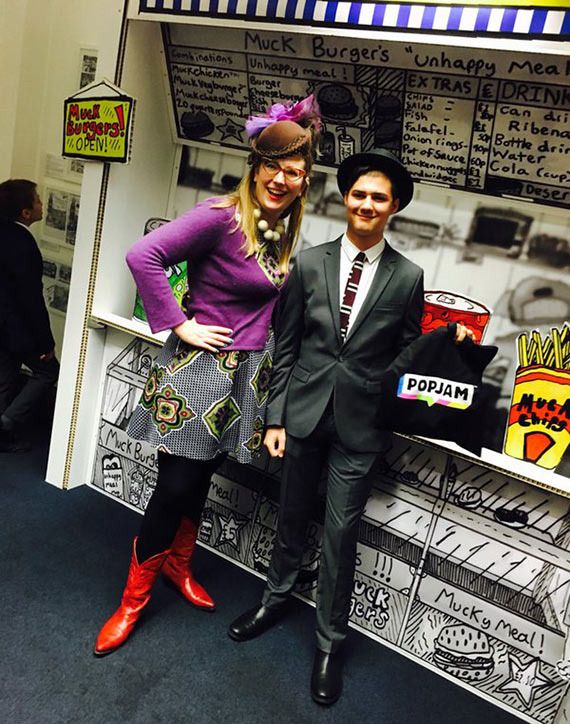 Photo by Melisa Hasan, Content Producer at PopJam

Zoom doesn't just publish his own comics, he gets the whole idea of presentation and makes amazing props to go along with his comics. Check out this burger stand! His family are furniture designers, so they have good access to cardboard and Zoom makes the most of it.




If you're in central London, do drop by to see Zoom's work, right from his very first comic! It's helpfully labelled, and he can get away with all sorts of logo-related issues, at least until he turns 16. (He has an agent and there was at least one solicitor in the gathering, so possibly longer than that.) :)





Check out the cool stuff in the cabinet; Zoom's good at doing merch.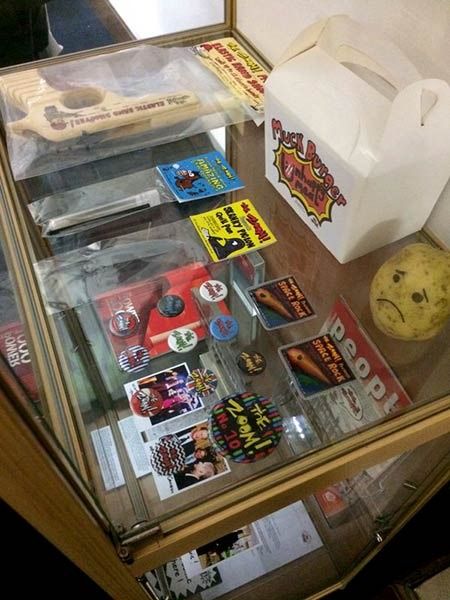 Comics guru Paul Gravett interviewed Zoom, and we got to hear about how he used to go to bed with a clipboard every night and make comics going to bed and comics waking up, and at school, too.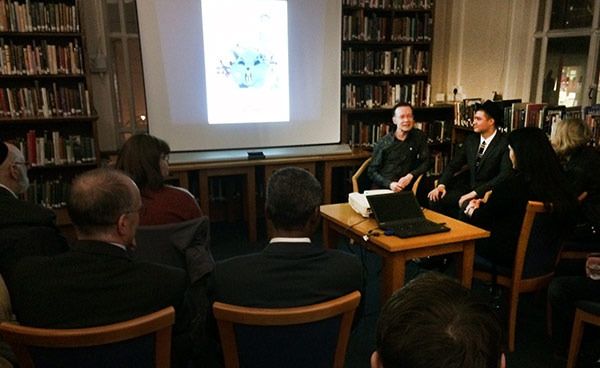 His headmaster was in the audience, named Mr Moriarty (for real), and he's made sure Zoom has time to work on his comics, and hasn't minded featuring in some of them. It was also interesting to hear how various television series have influenced his comics (which shows that telly doesn't necessarily squash creativity and can inspire, too).




Here's Steve Marchant, who's worked for a long time with the Cartoon Museum, inspiring kids to make and publish their own comics.




Here's a panorama of the show, with a glimpse of Zoom's little brother, Ace (in the luminescent hat). I had a quick look at some of the books on the shelves - particularly the art books - and I'd love to pop in sometime and do some sketching from some of them.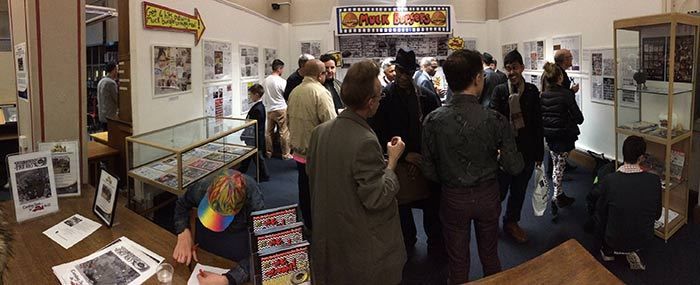 Time Out says the show runs until Sat, 21 Nov, so stop by soon! And you can buy comics directly from Zoom's website.




Congrats, Zoom! I met Melisa Hasan there from PopJam (a free app) and now I've got my own account, but so far only Zoom (Zoom_Rockman) and Jamie Smart (FindChaffy) are my friends, so feel free to come friend me there (SarahMcIntyre)! I'll try to post some more artwork soon.