I once saw comics artist Emmanuel Guibert at the French Institute, drawing like this in book dedications. It looked amazing, but people had to stand there for at least an hour, waiting for their book to dry before they could close it. It's fun, though; adding the ink looks like magic. (Here's a six-second video.)


Direct YouTube link

Here's the finished picture, and a few more I made:




I like how the green one came out. Sort of a mixture of Paddington Bear, Toad from Toad Hall and immigrant me.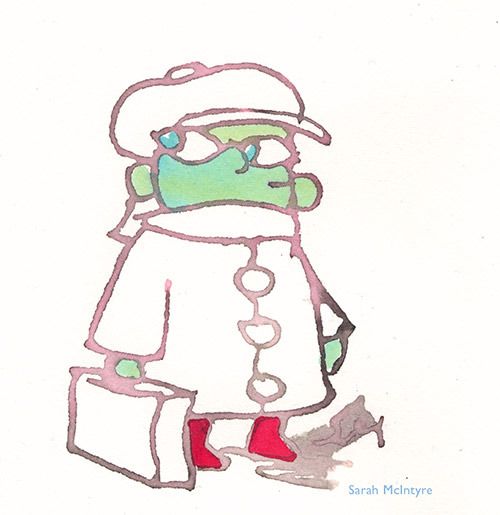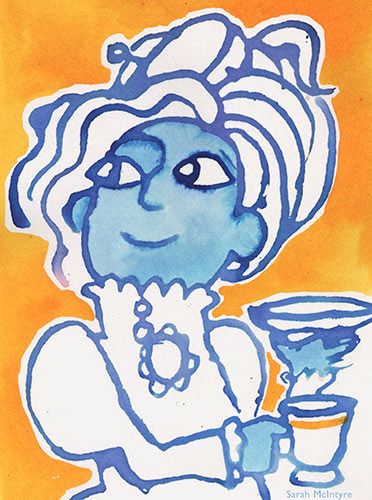 Here's a video of Guibert, up to his tricks for Alan's War: