I caught sight of some tweets from the British Museum today with photos of some amazing ancient #AfricanRockArt paintings. (Here's the full article.) I loved this photo with all these big-hipped people:



Four Warrior style figures, Eastern Aïr Mountains, Niger - by TARA/David Coulson, British Museum collection online

...So based on the painting, I made a little doodle. :)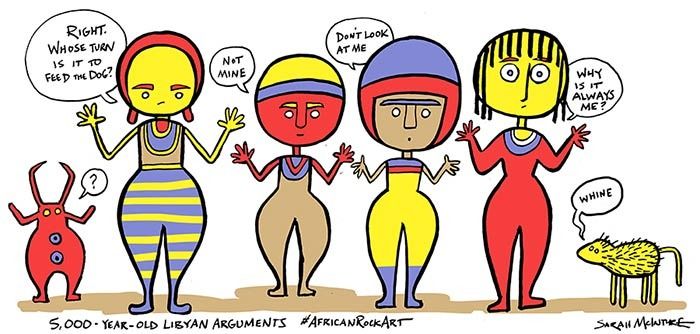 I'm letting my membership pass go to waste; I really must get back to the British Museum and do some more drawing.