So my co-author Philip Reeve and his family adopted Stuart and me, London strays that we are, yet again for a cosy family Christmas on Dartmoor. Hurrah! Here they are, Philip, Sarah, Sam and Frodo (their poodle, who loves tearing up giftwrap more than almost anything).




Here's Frodo having a Christmas nap on Stuart.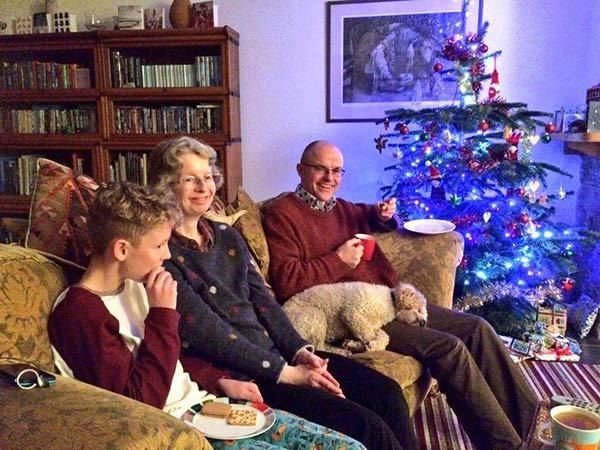 A nice long nap.




We did our best to earn our keep! Here's Stuart on Sprout Duty.




Even though the rain and wind were howling around the house most of the time we were there, for some reason it let up for the three big walks we went on, and we never got rained on once.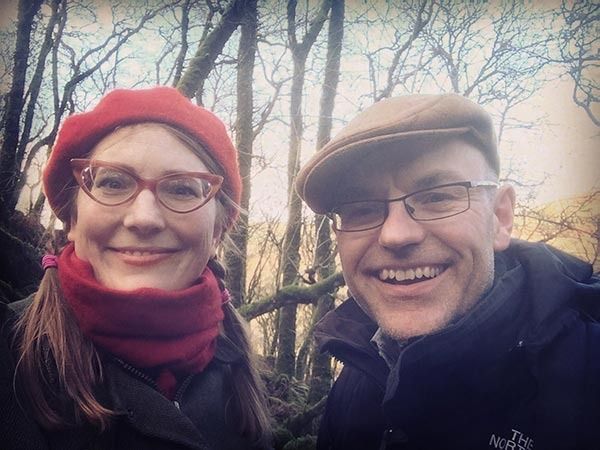 The River Dart was as swollen as anyone had ever seen it:




Stuart and I were swollen too, from all the nice food and drink, but somehow the Reeves always look fit, I think from all their moorland hiking.




I love all the variety you get on a Dartmoor lanscape. Waterfalls:




Misty, mossy forests like something out of Middle Earth: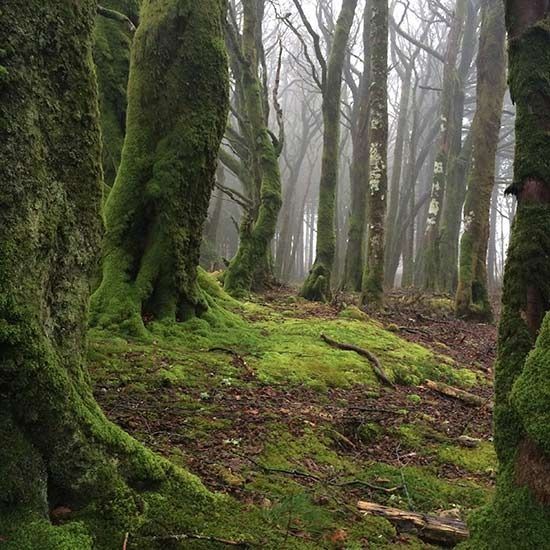 Dramatic rocks and traces of Dartmoor's industrial mining history. (Here's a quarry where people hauled out paving stones.)




Dartmoor's even prettier for its industrial ruins. You can see some of the tracks here for the horses pulling carts: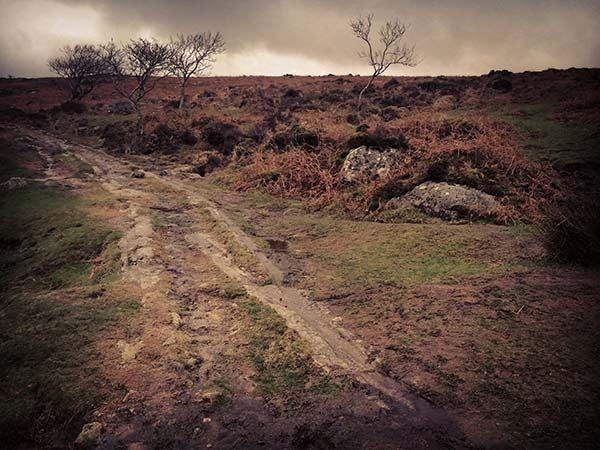 And wet bogs, which are always hungry for wellies. (I've never actually lost a pair, but I came close on a previous trip, in a bog very much like this one.) This photo's by Sarah Reeve:




Sarah, Philip's wife, is a keen photographer and you can see a lot more of her amazing Dartmoor pictures on Instagram. (She's @moorland.)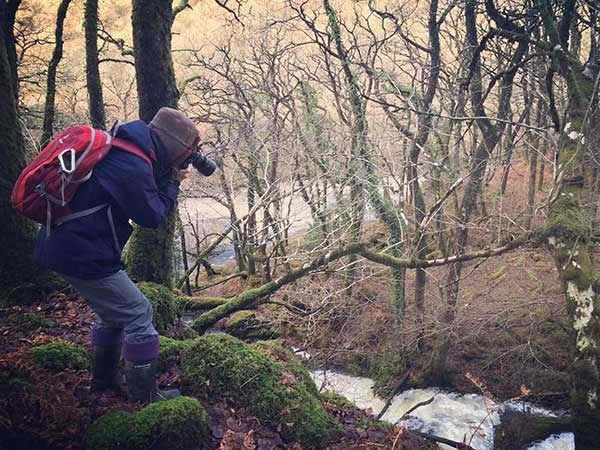 Sarah took this one, too.




And, of course, there are the tors, these magnificent rock formations on the tops of hills, that look very much like some giant made dramatic modern art.




Here are Sarah and Philip with Philip's sister, Marianne Reeve, and her husband, Howard Partridge: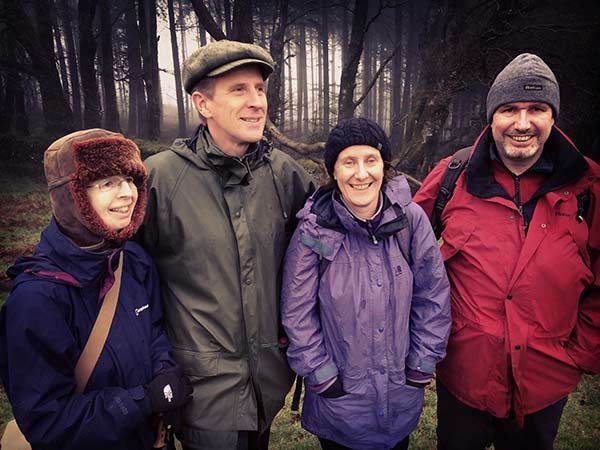 Another shot of Stuart, looking lovely. He's grown out his beard over the holidays and I'm trying to convince him to wear it for at least one day back at work, to give his colleagues something to comment on.




Sam Reeve's always good fun. We went to America this summer and had a laugh riding around in the back of a van, playing Mad Libs.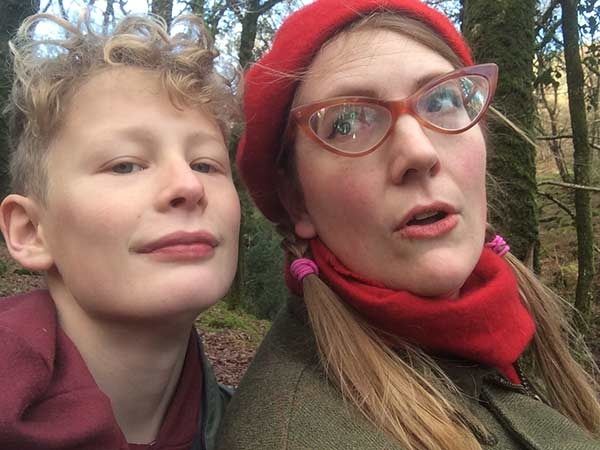 And there was always TEA to come back to.




Here's a sketch I made of Marianne and Howard, after everyone had a big present-opening frenzy: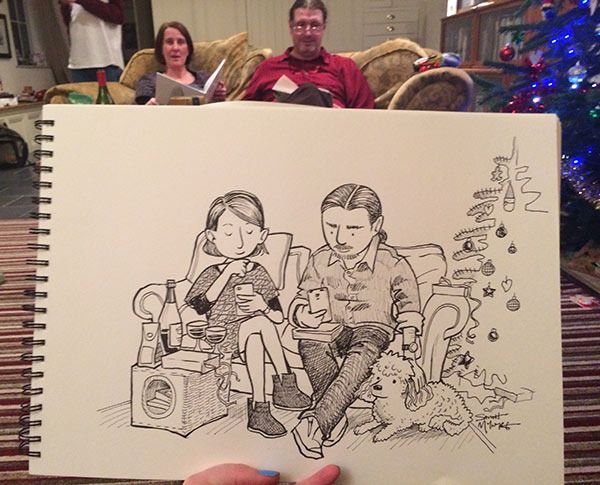 And we had visitors! Here are writers Morgen Witzel and Marilyn Livingstone, Dartmoor-based Canadians we met at the Emirates Lit Fest in Dubai. Marilyn's done lots of historical writing, but she and Morgen have been working on a series of historical fiction, set in Romney Marshes in the 1790's, launching this April under the name of AJ MacKenzie.




Here's a card Sam made for Stuart and me:




And I think I drew this picture on the last visit, but Sam had added some text and I found it prominently displayed on the fridge. I KNEW MY PLACE and did much washing up. :D




Thanks so much, Sarah, Sam and Philip for being such amazing festive hosts!! And looking lovely the whole time, of course...