Friday's #ShapeChallenge was good fun. I missed drawing Pilbeam the robot from Cakes in Space and managed to turn the day's shape into a similar model, called the Fink-Nottlebot 2000. (Click here for a black-and-white version if you fancy turning it technicolour yourself.)




I don't know if I managed to get all of the pictures here, but it's a lovely range of ideas: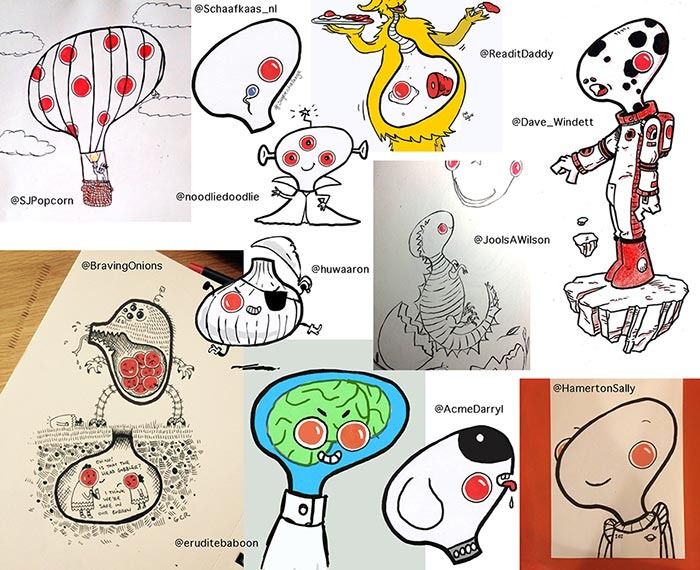 I decided to take weekends off the challenge, so I don't get too tied in to Twitter, but Ed Finch took it up and kept it going Saturday and Sunday!




Do check the #ShapeChallenge hashtag to see all the amazing drawings made using Ed's shapes!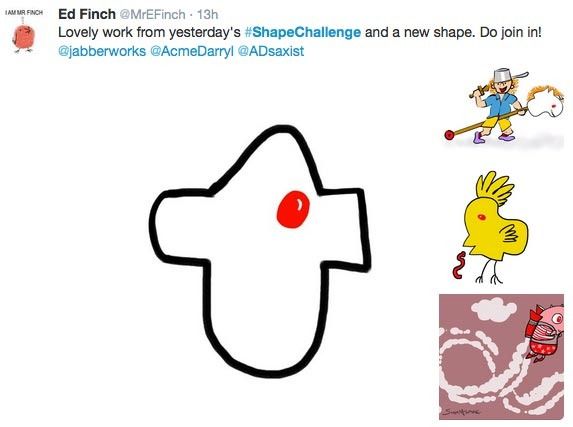 And here's Monday's new shape. Have fun with it! :)