Hooray for writer Pamela Butchart and illustrator Thomas Flintham whose book yesterday won the Overall Award at the Federation of Children's Book Group's award ceremony in London! What's also awesome is that the media is featuring BOTH the writer and the illustrator in their coverage!

This dual coverage doesn't happen by chance; publisher Nosy Crow has been very active in the #PicturesMeanBusiness campaign and making sure illustrators are credited, and the FCBG people writing the press releases must have been on the case about it. Media journalists may even be wising up! So big thanks to everyone who's making this happen! :)



Screenhshot photos: BBC Breakfast tweeted by @bookloverJo and CBBC Newsround by @Pamela_Butchart

Here are a few more photos from yesterday's ceremony. Thanks for inviting me, Louise Stothard from FCBG! And thanks to Jane Etheridge, Sarah Stuffins and everyone else on the FCBG team who made it happen. It was fun running into lovely be-frocked authors Pamela and Jeanne Willis at the front door of the Union Jack Club: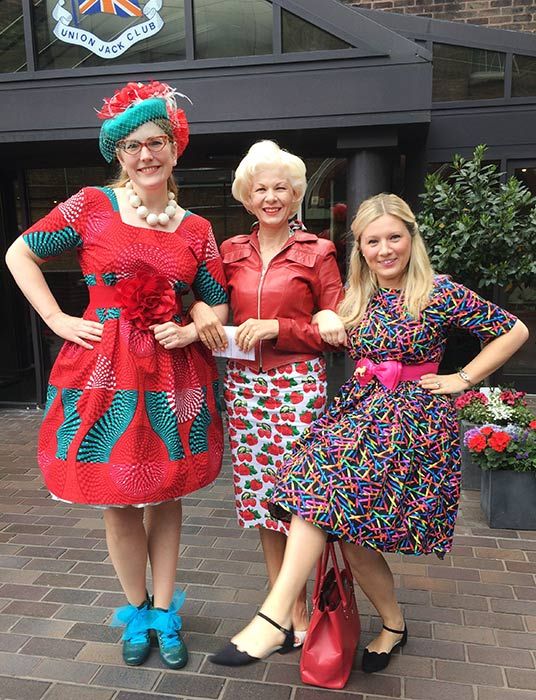 Here are Thomas and Pamela winning their 'Books for Younger Readers' category award: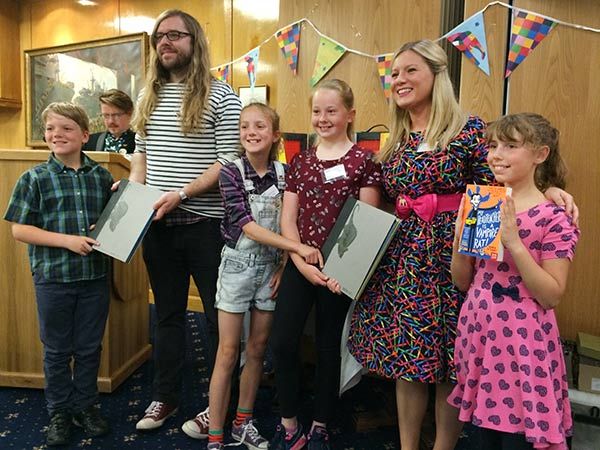 And then the Overall Award: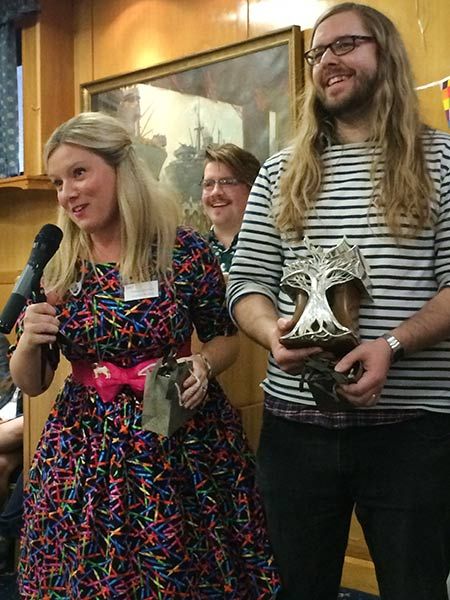 I got to meet author Sarah Crossan for the first time (who also won in her 'Books for Older Readers' category):




And writer-illustrator Richard Byrne:




The kids and their FCBG leaders put together beautiful albums of artwork and letters about each book and I caught a glimpse of Richard's:




And Viv Schwarz's (whose Is there a Dog in This Book? won the 'Books for Younger Children' category award):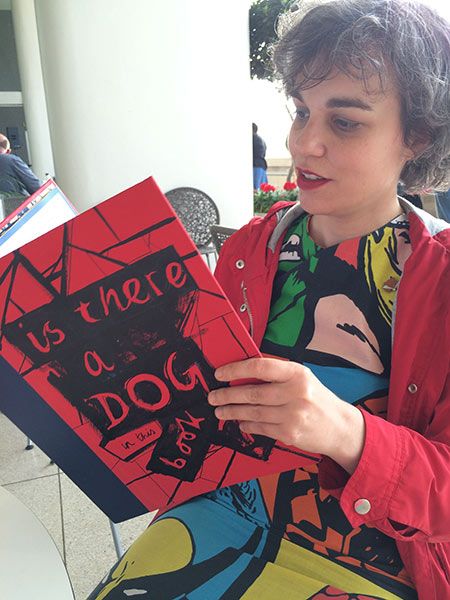 Steven Butler did a fab job presenting... (Oh look, it's Walker Books editor Lizzie Spratt!)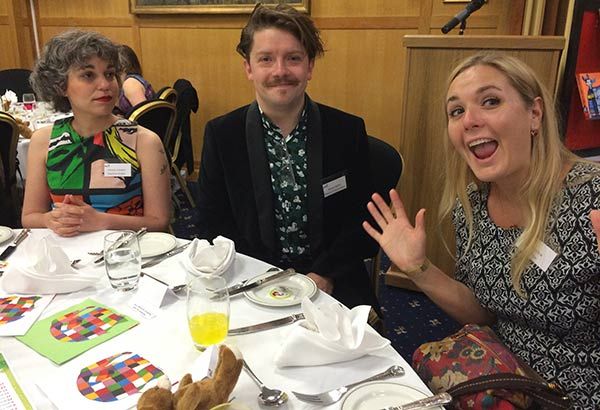 And Korky Paul drew up an absolute storm on kids' lunch napkins (sadly not shown here):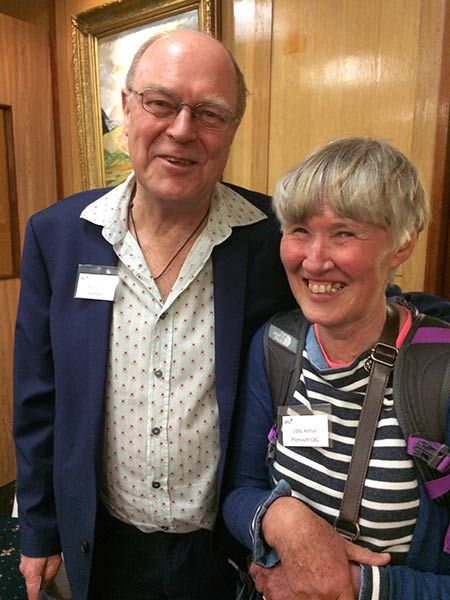 Readers presenting albums to Guy Parker-Rees and Gareth Edwards:




And to Tony Ross and Francesca Simon: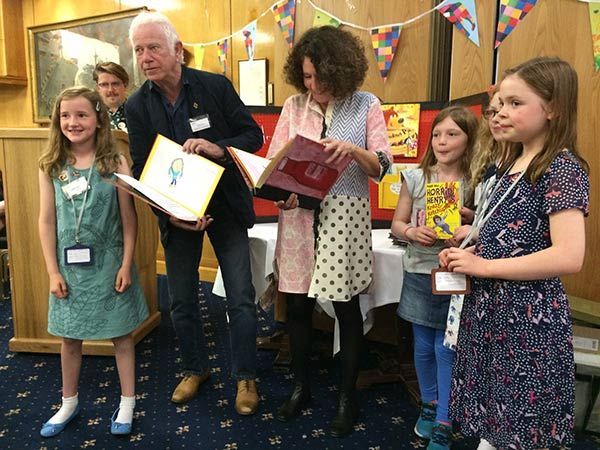 Adrian Reynolds and Jeanne Willis:




Author Kim Slater: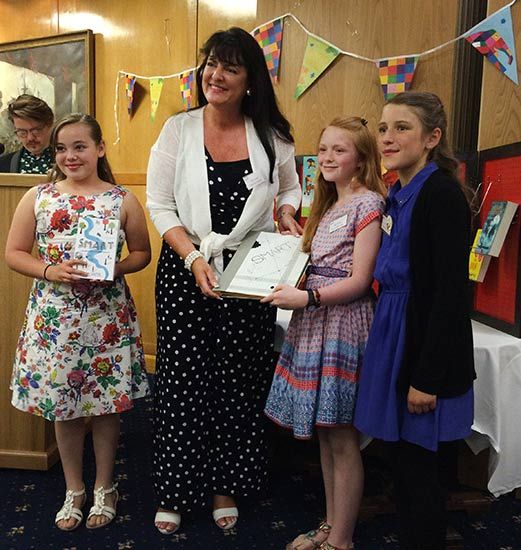 Author Polly Ho-Yen tweeted a couple photos: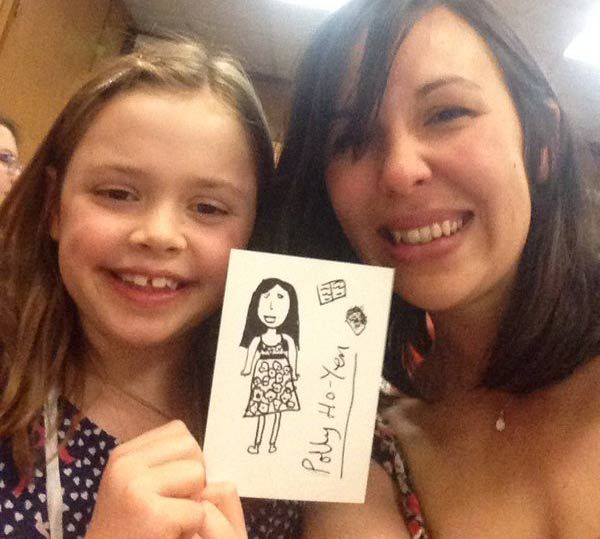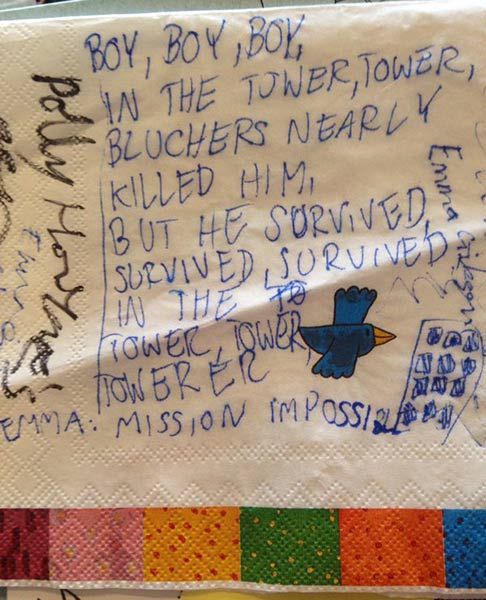 Oo, look at those hooligans at the back... I spot my studio mate Elissa Elwick and her new picture-book-partner-in-crime, beardy Philip Ardagh.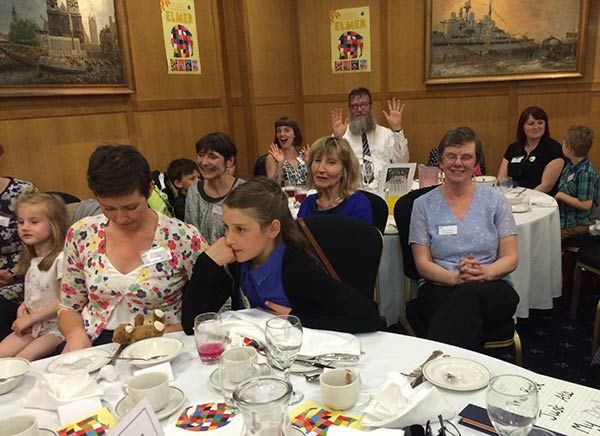 I just went along to see people, none of my books were up for awards. But indie bookseller Tales on Moon Lane cheerfully provided them anyway and it was fun getting to meet readers who loved them and those who were just about to dive in.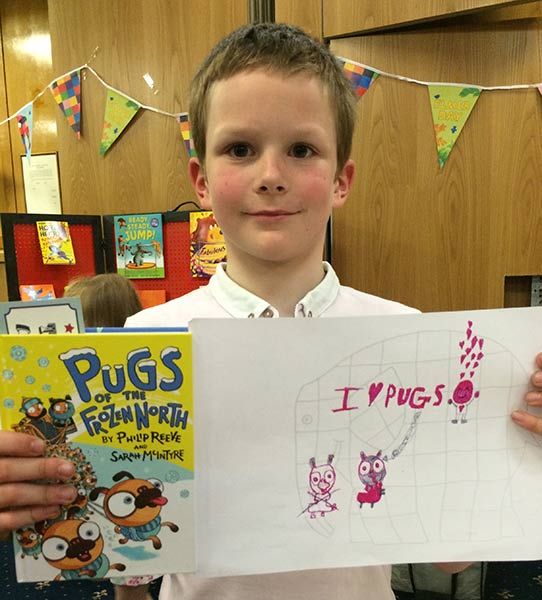 Thanks to Carousel editor David Blanche for slipping me a copy of Carousel and making Philip Reeve 'n' me look dead famous in front of a bunch of kids. :)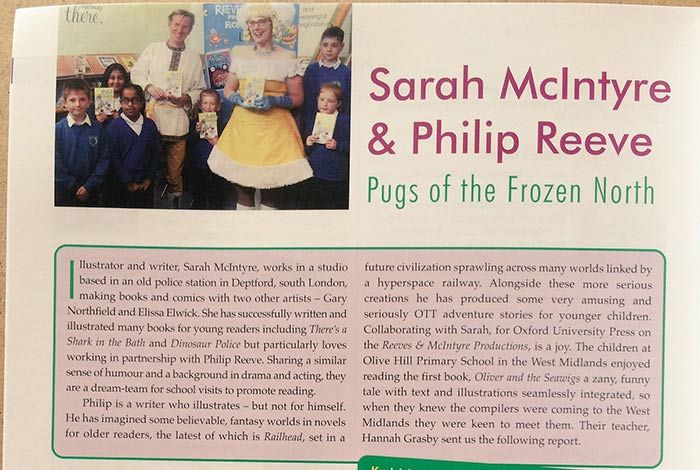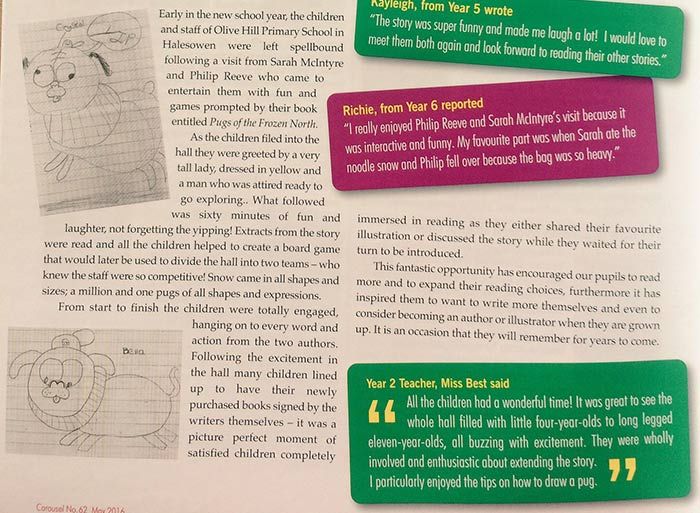 Hugs all 'round, a lovely sunny afternoon.




You can read more about the shortlist and awards over on the FCBG blog here.