So my Jampires co-author David O'Connell has just released another picture book! This time he wrote the book, and HarperCollins teamed him up with illustrator Francesca Gambatesa, and it's all about fathers, and out just in time for Father's Day! :) (Here's a link to it on Francesca's website, where you can see some early sketches of When I'm a Monster Like You, Dad!.)




So a bunch of us went along to Gosh Comics in Soho to celebrate! Gosh are awesome at not only stocking comics, but also a range of other illustrated books, often by people who also make comics. Here's a photo nabbed from Gosh's Facebook page. (I wore my new flourescent jumper, wahey.)





A big congrats to Francesca because, while she's done lots of other illustration work in different formats, this is her first picture book, and it's lovely. Hurrah! (We agreed that picture books are quite a lot of work and take quite a lot of time to illustrate.)




Here's Dave doing a dramatic reading with one of Francesca's pictures on the screen. It's about a little monster who thinks he can have fun being big and scary like his dad as a grownup, but the dad shows his kid how they can have fun together right now.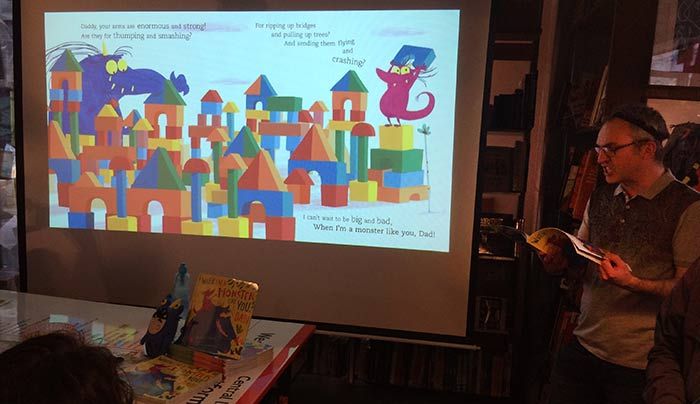 And then there was a big signing. (Stuart got our copy dedicated to both of us and we shall treasure it.)




Fab to see writer-illustrator friends Laura Ellen Anderson, Jamie Littler and my studio mate Elissa Elwick: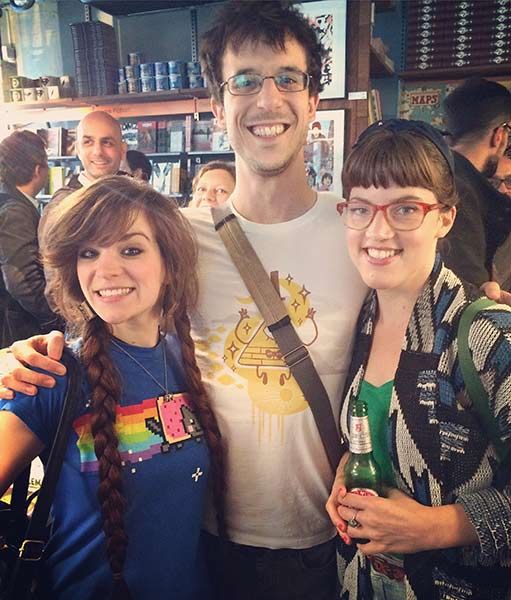 And the crafty artists Sami Teasdale and my former studio mate Lauren O'Farrell (aka Deadly Knitshade):




Side note: did you see the amazing phone box cosie that Lauren and Sami knitted for The Clangers?



Photo by David Jensen from Knit The City Facebook page

Thanks to Gosh's lovely Steven Walsh, Nora Goldberg (and Tom Oldham who was manning the basement) for hosting!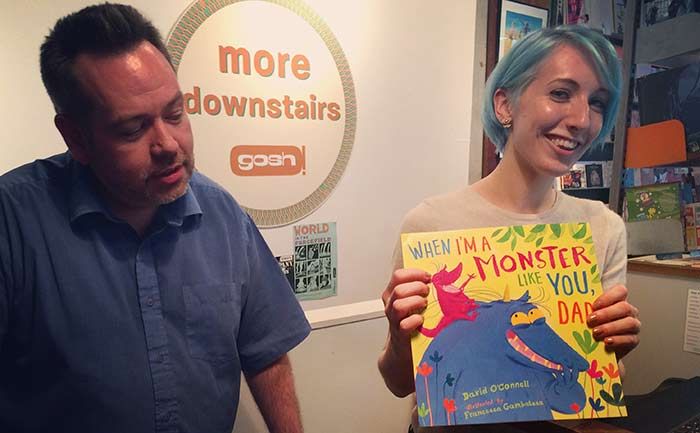 And since I was practically the only person who'd never tweeted a selfie from the Gosh loo, that was WHAT I GONE AND DONE.




Huge congrats, Dave and Francesca!