This weekend Pugs of the Frozen North met the blazing heat of the west coast of Ireland for Listowel Writers' Week and The National Children's Literary Festival. The lovely Irish even provided us with a splendid pug named Oscar!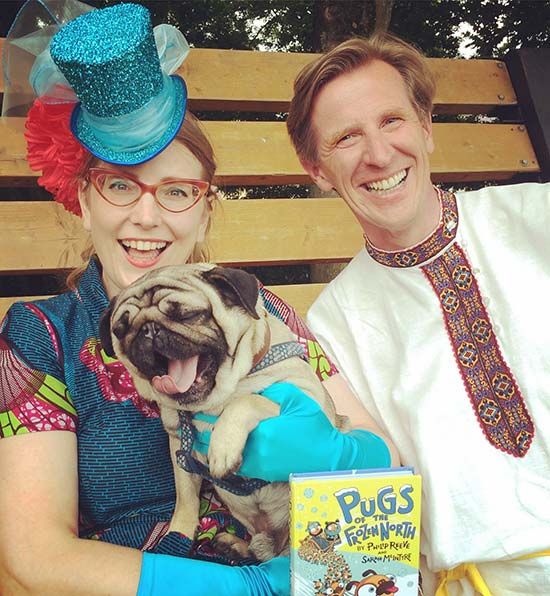 Listowel's gorgeous, my co-author Philip Reeve and I had fun wandering around looking at the beautifully painted shop fronts, bakeries and pubs.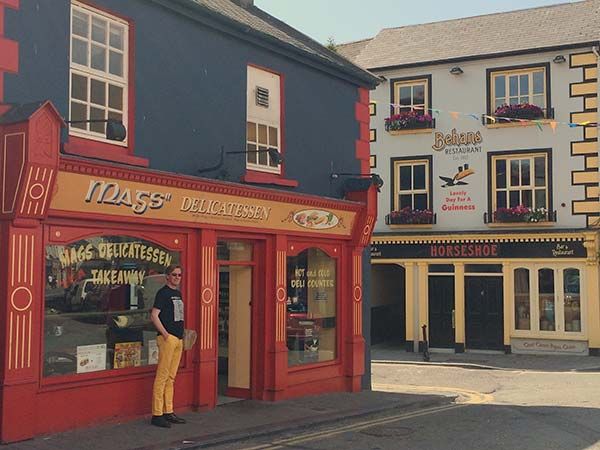 And we even got to meet the wee folk! Here I am, after partaking of the 'Drink Me' bottle, meeting the Queen of Listowel, Evelyn Walsh.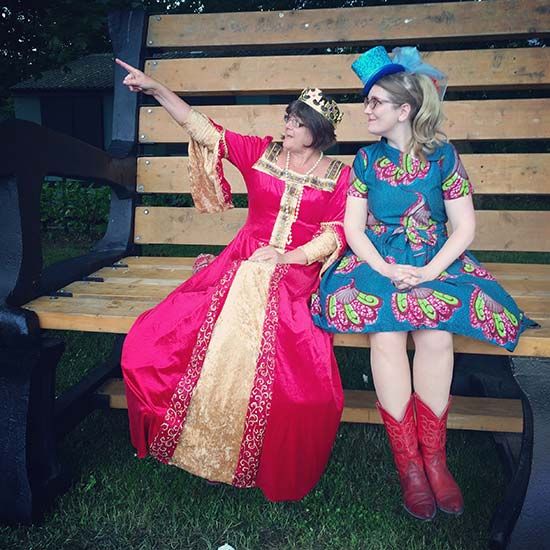 I didn't get time to do a lot of drawing (other than on stage) but here's a rough one I did after a couple hours at John B. Keane's pub.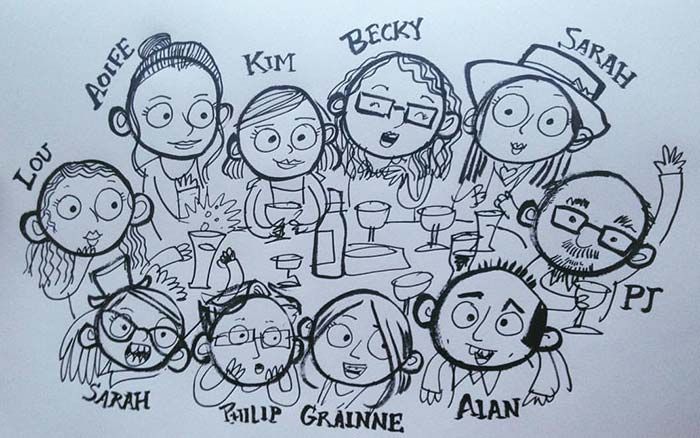 Our first event was to a couple hundred kids for a Pugs of the Frozen North schools event. Here's Philip showing off the yellow trousers he uses to scare off polar bears.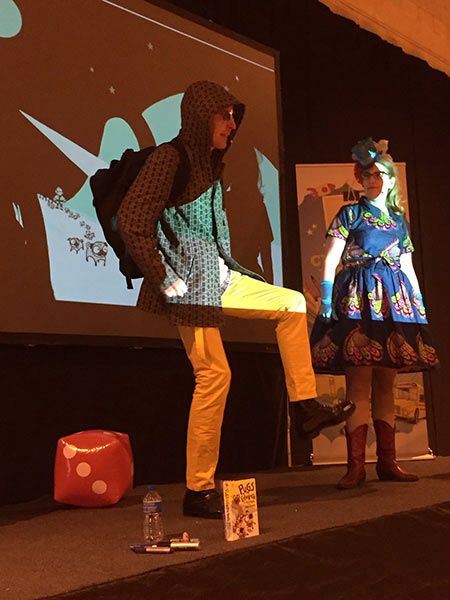 Tweeted by Sarah Webb

We got to see some excellent pug drawings...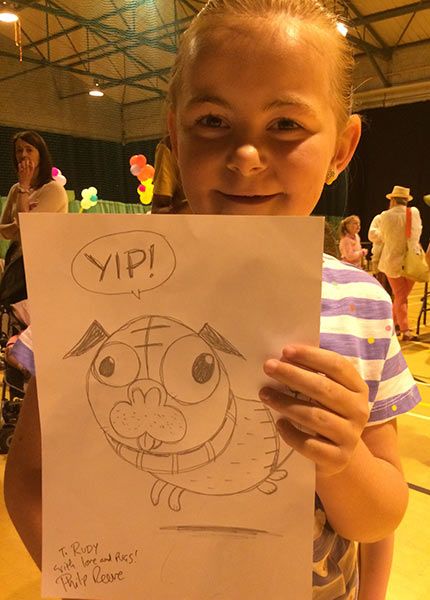 The following day, we did another Pugs event, then I did a Dinosaur Police picture book event. And I'm VERY SAD I don't have any photos of Philip being Trevor the T-Rex. He did an excellent job.




I did a little experiment for the drawing part of the event; usually I just teach everyone how to draw a T-Rex, but I got a bit more ambitious and thought I'd start them off making their own T-Rex-themed book.




It was quite a stretch, particularly for the concentration span of the youngest children, but their parents were awesome about pitching in and helping, and I actually had a slightly older crowd than usual for this event, so lots of them tackled the project admirably.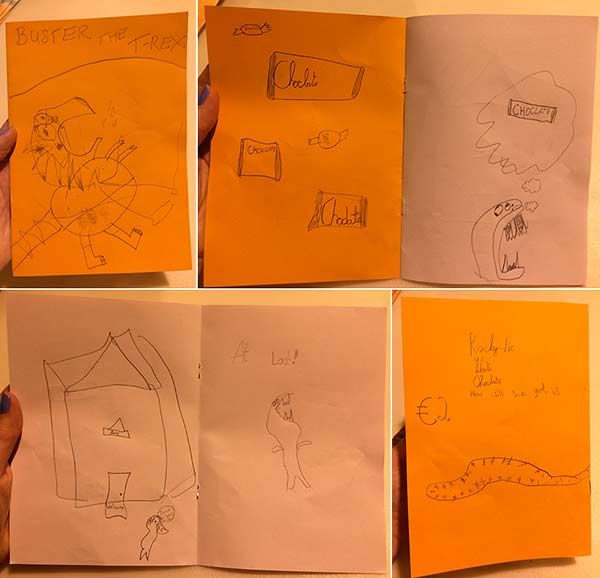 In this one you can see the cover, decorated front endpapers, three pages of story, and a back cover with blurb and price tag.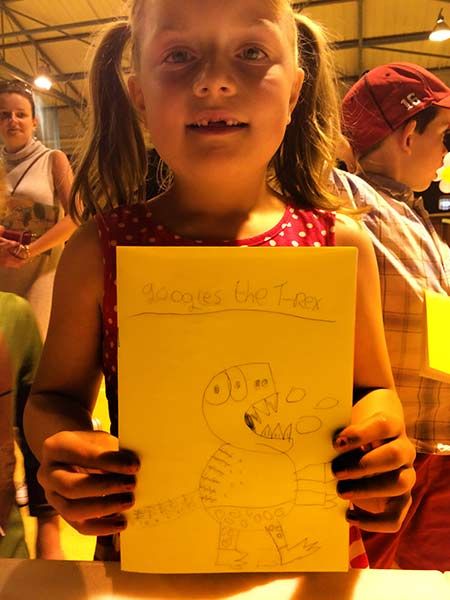 I was impressed with what the kids did and I hope they go away and finish their books, it'd be fun to see how they do it. I told them that the difference between an aspiring author and an author is that an author finishes creating the books. So if they finish making their book, they will be a genuine author. Which is true! And to be a published author, all they need is to make more than one copy of the book (with a handy photocopier or printer), and that's being self-published. So perhaps we will get a few self-published authors coming out of that event.



Tweeted by Sarah Webb

One of the fun things about book festivals is catching up with friends I've seen in various events around the country in past years. Here's the most excellent Kim Harte, who is a Book Doctor! You can go into her Book Clinic and she will listen to what you're interested in and recommend books you might like. It was very popular, I don't think she had even time for a loo break for four hours!




Here's Ireland's new Children's Laureate na nÓg, illutrator PJ Lynch. Philip and I got to see an exhibition of his work from the span of his career at St John's Theatre in the centre of town. He did a video interview with me about drawing, so maybe I'll get to post that fairly soon.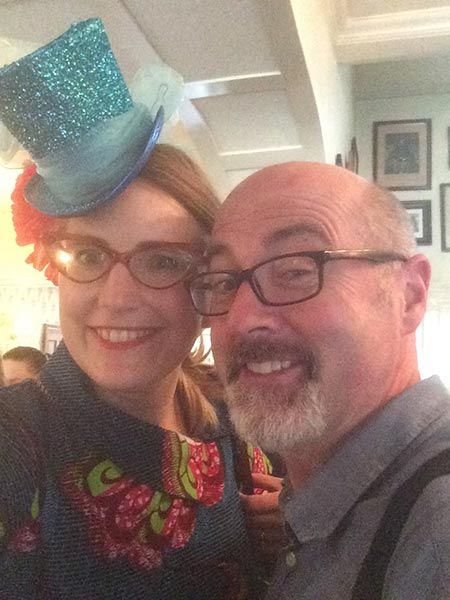 More fun guests we ran into: Joanne Harris (whom we'd gotten to know a bit at the Emirates Lit Fest a couple years ago)




And Francesca Simon and Steven Butler, whom we actually see fairly often!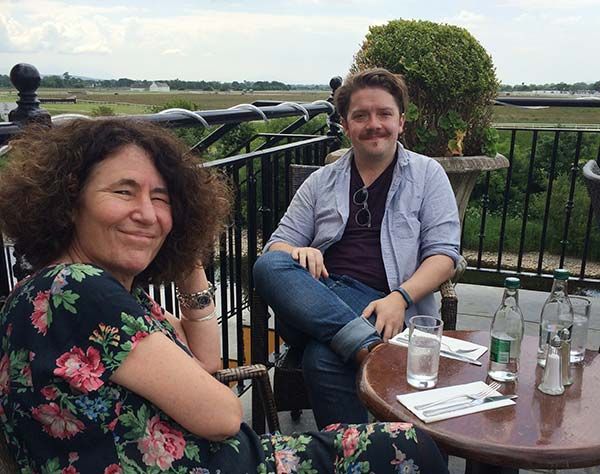 Writer Sarah Webb was in charge of Author Care for the children's book part of the festival, and we couldn't have been cared for better. Sarah's one of the sweetest people you'll ever meet, but she also manages to do ten times more than any of us. Here she is with PJ and Alan Nolan (who was very nice in giving us lots of lifts in his car).




It'd been cold in London but Ireland was ROASTING hot. Here's Philip, attempting some extreme sunscreen:




Huge thanks to everyone who helped make the festival run so smoothly!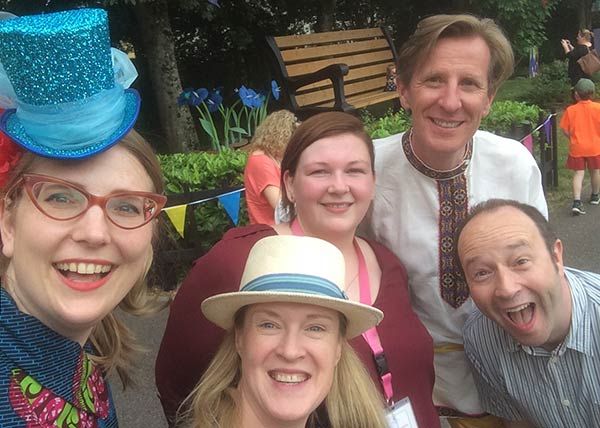 Here's Liz Dunne, the chair of the festival, who was awesome at making sure we always had good food and drink and introduced us to lots of people.




I wasn't in Ireland very long, but one morning I did manage to get down to the beach at Ballybunnion with Philip right before our event. (Which explains why I'm here in a sea cave in slightly odd beach wear.)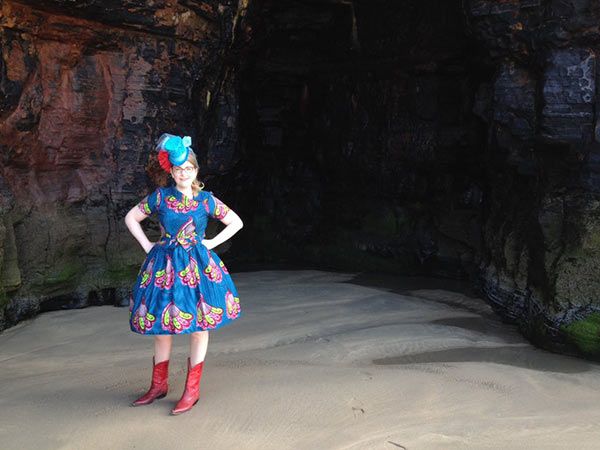 And a few more shots of Philip and me attempting to make the perfect Irish rock album cover.




You can follow Listowel Writers' Week on their Facebook page and Twitter.