The Prince of Pants
by Alan MacDonald and me is well and truly launched!
Alan and I came up with a PANTS SONG to celebrate:
And here is Team Scholastic UK, who made the book and launch party happen!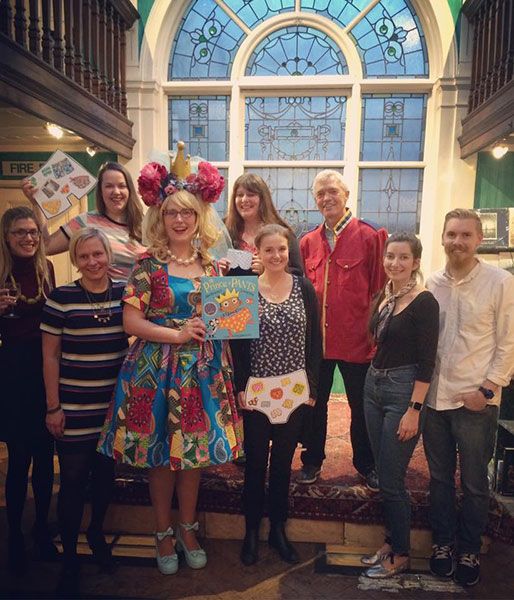 Daunt Books is
one of the most beautiful bookshops in the world
and I am always thrilled when they agree to host a launch. Look, lovely window display!
Thanks so much to lovely friends who came along! Here are my husband Stuart, professional embroiderer
Sami Teasdale
, Martin Arnold, my studio mate
Elissa Elwick
and my
Jampires
co-author
David O'Connell
.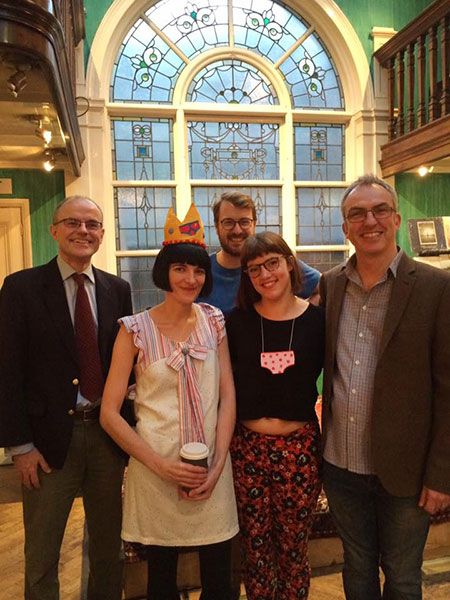 Love this! I peeked over at Elissa's desk and saw her making this Pants necklace, and Sami had been tweeting updates of her Pants crown.
Isn't it fabulous? :)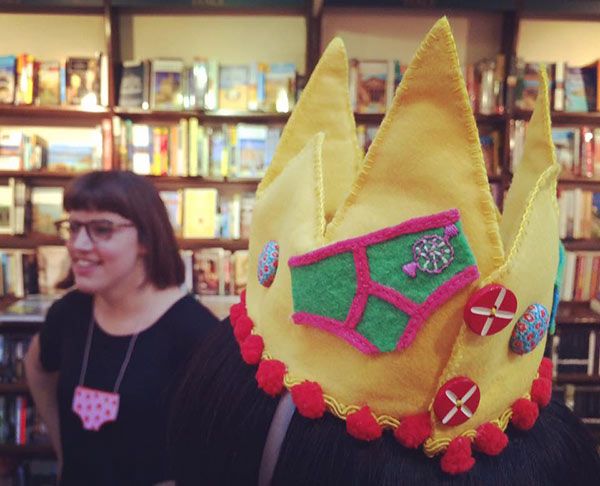 Here's architect
Barnaby Gunning
with his son and daughter. I was so glad for the kids who came along; this little one was laughing like a drain while we read the story and it made everything so much more fun. And she was very pleased to be able to take home her own inflatable corgi.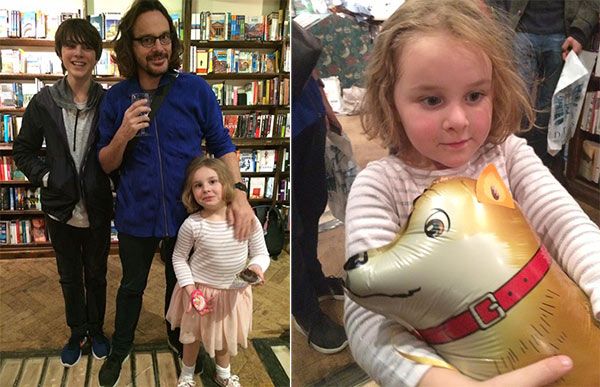 Here's her drawing of Prince Pip:
Here's a drawing guide if you'd like to try, but don't quite know where to start!
Click on the picture to download the file as a printable PDF!
This girl was brave enough to wear Pants on her head, and she looked great! (How many people can pull off that look so successfully?) She's with fab book reviewer
Imogen Russell Williams
.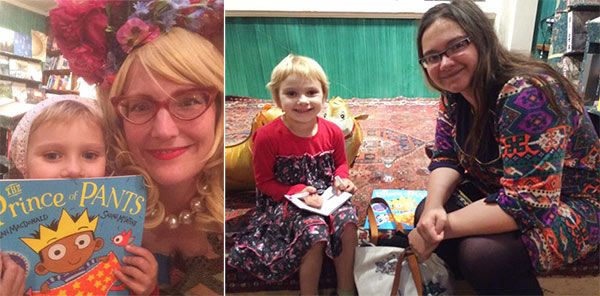 Here's writer-illustrator
Karl Newson
(repped by the same excellent agent as me,
Jodie Hodges
) and lawyer Zoë Chapman:
And at the end of the night, Alan with his family. He came down from Nottingham, so he was able to have a big catch-up session with everyone. And
today we're off to the Alligator's Mouth bookshop in Richmond to do a 4pm event!
Huge thanks to my editor
Pauliina Malinen
, who has a great sense of humour, and
Strawberrie Donnelly
, who is the reason the colours in
The Prince of Pants
are SO BRIGHT! She brought such a good look to the book and I'm very grateful to both of them for all their help and guidance. And to publicist
Olivia Horrocks
who was in charge of the party!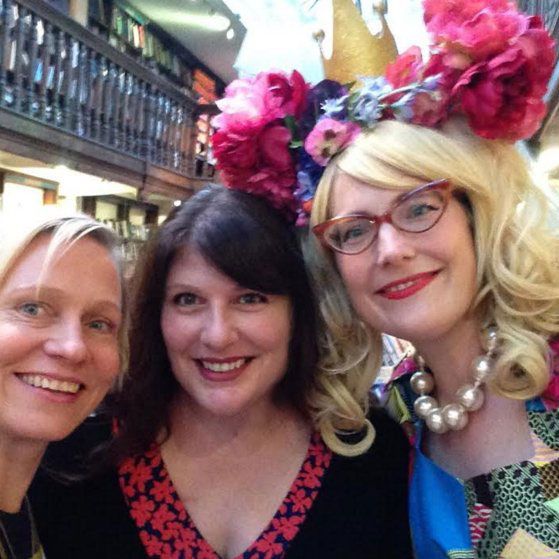 And thanks to Dan, David and Jack from the Daunt Book team!
Philip Reeve
was way off on Dartmoor, but he tweeted our Alan MacDonald link: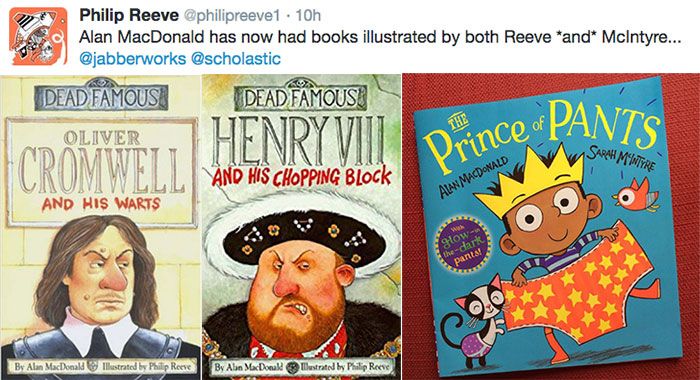 And
Philip Ardagh
also celebrated from home:
Find more Prince of Pants activity sheets
over on my website
, and check
my events page
to see what we're up to!
Hurrah!