Today Alan MacDonald and I popped over to Richmond to bring a The Prince of Pants storytelling event to indie bookshop The Alligator's Mouth. Right before the event I did a drawing on their flipchart: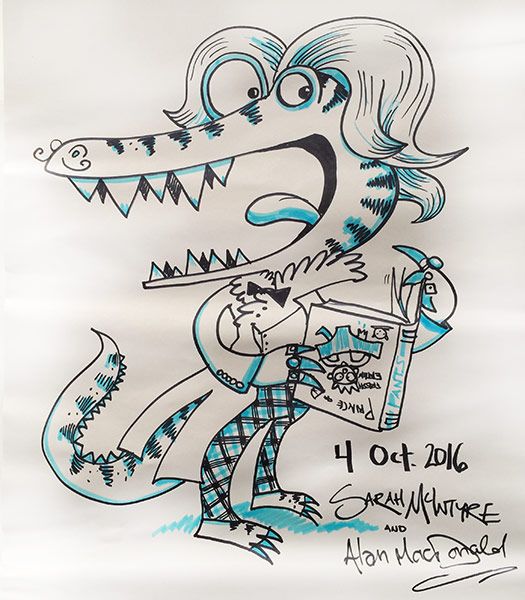 The Alligator's Mouth has been open 18 months and it's a gorgeous shop with carefully selected books and staff who really know what they're talking about and can recommend titles to kids who want something new to read. (I saw Tony West do it while I was there.)





Here's the team! Tony West, Mark Pembrey and Margaret Wallace-Jones:




And always exciting to see a display of my books. Hurrah!




As the kids were arriving, I made a few drawings of people in the room:




And after the Pants Song, a story, a Pants Race and some drawing, the kids got busy designing their own awesome pants. I've been doing a lot of events with older kids these days and I sort of forgot how easy it is to make the little ones happy. That was fun.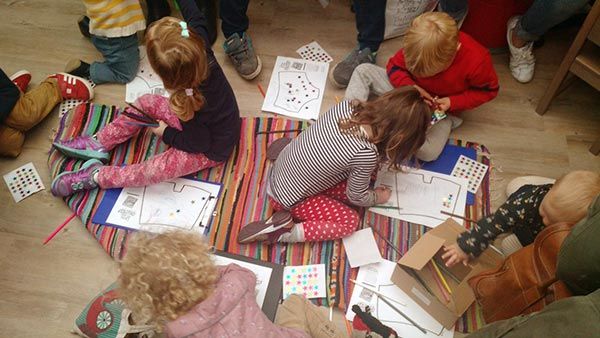 Thanks so much for hosting us, Alligator's Mouth! And to Scholastic publicist Olivia Horrox for coming along with us! You can follow the bookshop on Twitter at @alligatorsmouth.