This weekend aliens landed in Devon our presentation of Jinks & O'Hare Funfair Repair! Totnes Turn the Page festival gave them a proper welcome with specially printed fairground flyers!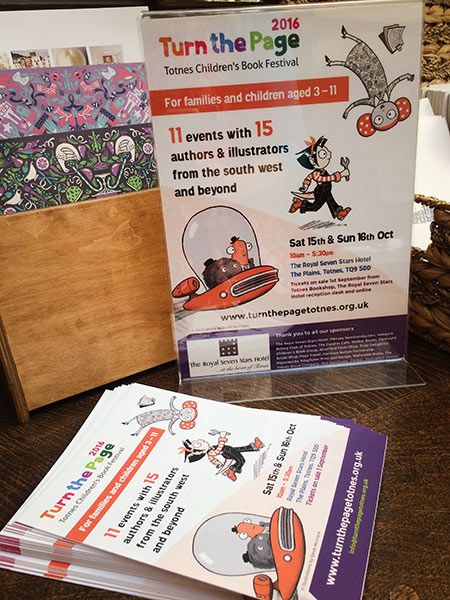 And Fictional Head of Funfairs Philip Reeve was there in his excellent jacket to receive them.




Loved the disco ball lighting! Here are some helpful volunteers trying to hook THE DUCKS OF KNOWLEDGE.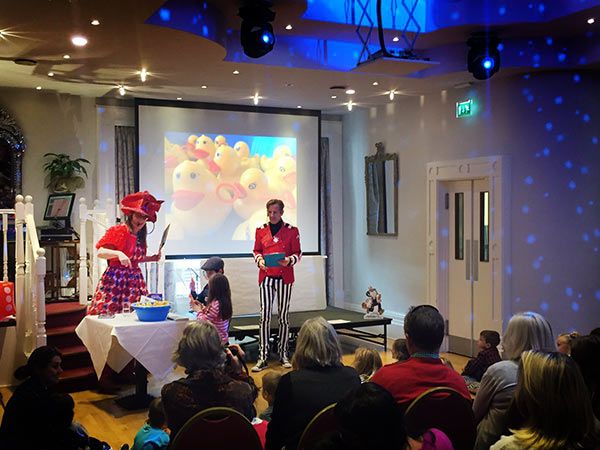 Photo tweeted by @TurnThePageTotn

It was great seeing everyone drawing! If you want to learn how to draw more from the book, you can check out a couple tutorials on the Jinks & O'Hare page on my website.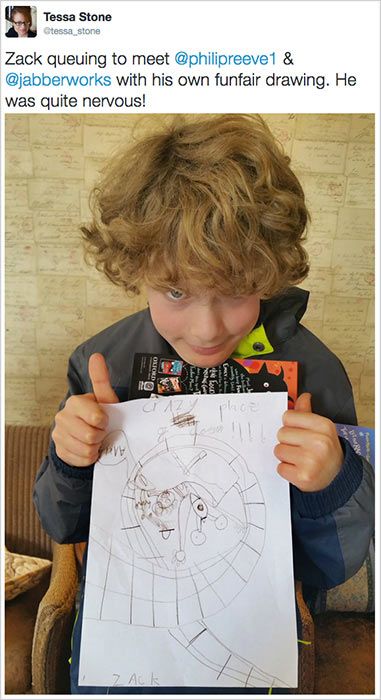 A fabulous teacher from Mendip Green School presented us with a letter and 66 amazing pug drawn by her class, who loved our previous book Pugs of the Frozen North!





Aw, look at them pugs... (and spot 'Not a Pug').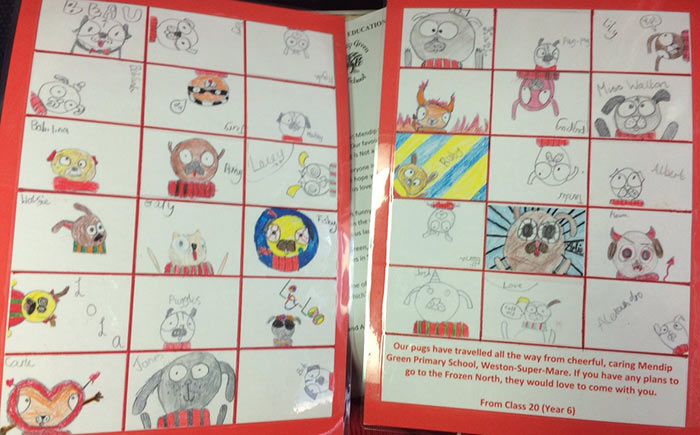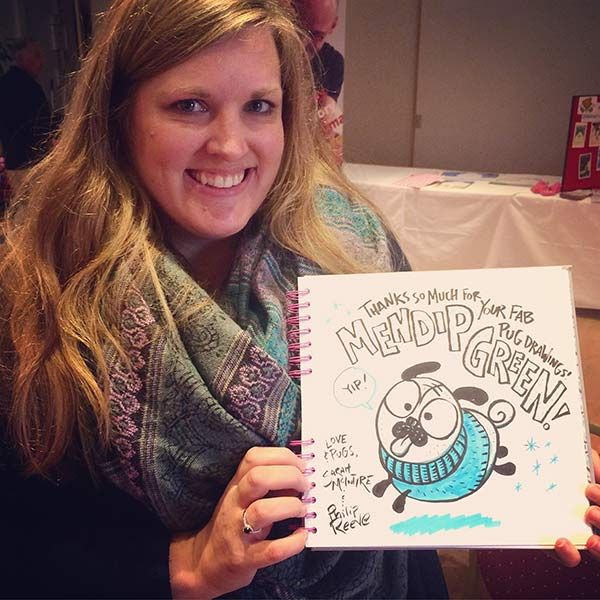 Big thanks to everyone who pitched in on the day, including Totnes Bookshop who stocked all four of our books!




And special thanks to Nikki Marsh, and her whole team of people who made the festival so much fun and run so smoothly.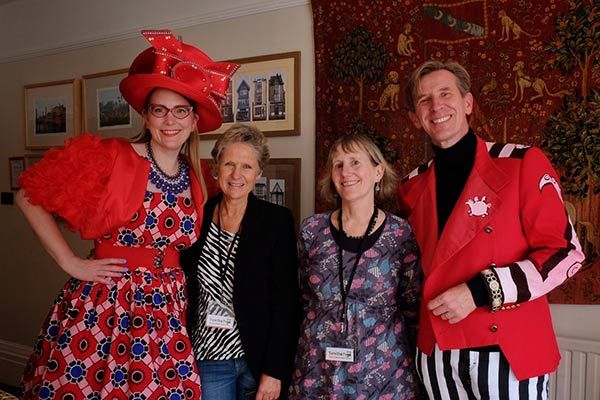 Photo by Sarah Reeve

We also had lots of fun at a dinner before the festival, where we got to meet patrons, helpers, an MP and other writers & illustrators, including John Dougherty, Tom Morgan-Jones and Peter Bently. (That's photographer Sarah Reeve in the middle in the great embroidered coat.)




And here we are with lovely be-patterned Nick Sharratt and Nicola Davies!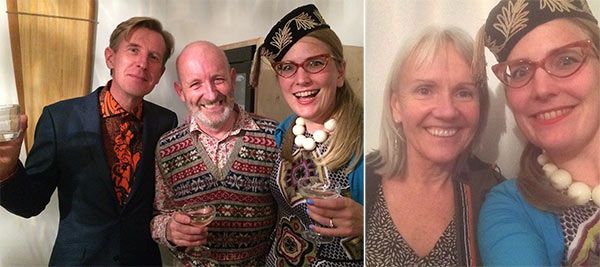 One of the fun things about festivals is finding out about new illustrators, and this time I was already on the platform at Totnes station, ready to depart, when Philip and I got to meet Lucy Letherland. She studied illustration in Manchester and her work's amazing, I'm sure we'll be seeing lots more of her!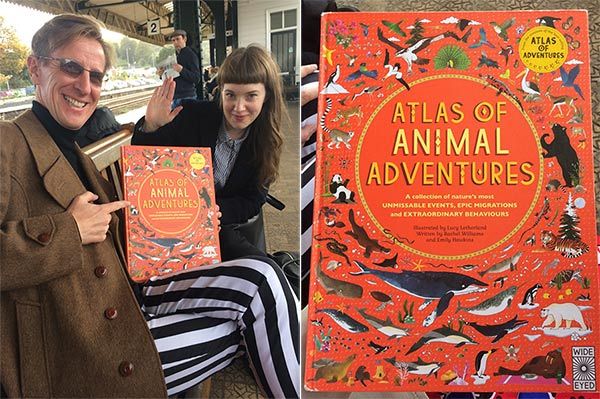 Big thanks to Sarah and Philip Reeve for putting me up in their home on Dartmoor; the good food and fresh air did me so much good! I'll try to post some moorland photos soon...