I'm back in Norway! (Blending in, as usual.)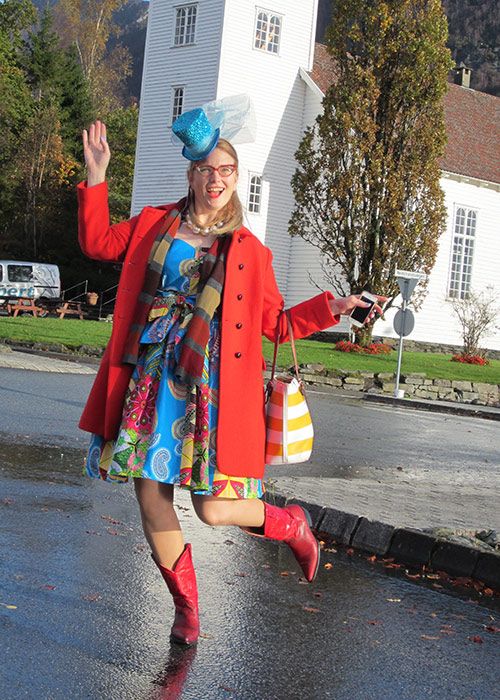 Photo by Anne Rees

This time I'm starting the trip with bLEST Litteraturfest, staying with Stuart in Haugesund, a port town historically specialising in herring. (And yes, there was a lot of pickled herring on the hotel's breakfast buffet!)




Stuart and I ran around Haugesund after I'd finished school visits for the day, and here are some of the local houses. Some of the rooflines in particular are pretty spectacular.




For the festival, I led a Monster workshop at Tysvær folkbibliotek (Aksdal's library), where I read them Morris the Mankiest Monster and we covered a table top in monsters...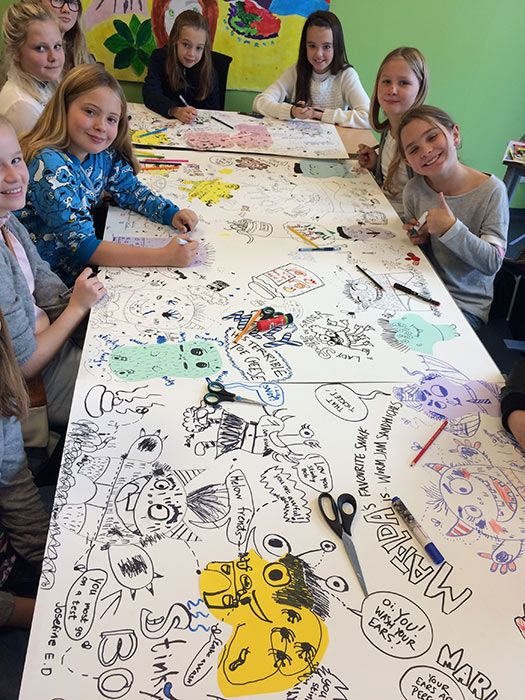 ...and monster speech...



...and everything monstrous.




I also got to meet much-loved writer-illustrator Bjørn Ouslander:




We had an on-stage drawing duel, where the kids suggested things (a ghost, a haunted house, a zombie, a pumpkin, etc) and we both drew them at the same time. Here's Bjørn's solo event, where he read part of a story, then drew a big scene in the middle, then finished with another reading. It was all in Norwegian, but I think it was about how to make a soup out of little children.




I also got to meet fellow speaker, novelist Tonje Tornes:




Here are some of her Norwegian books in Aksdal library: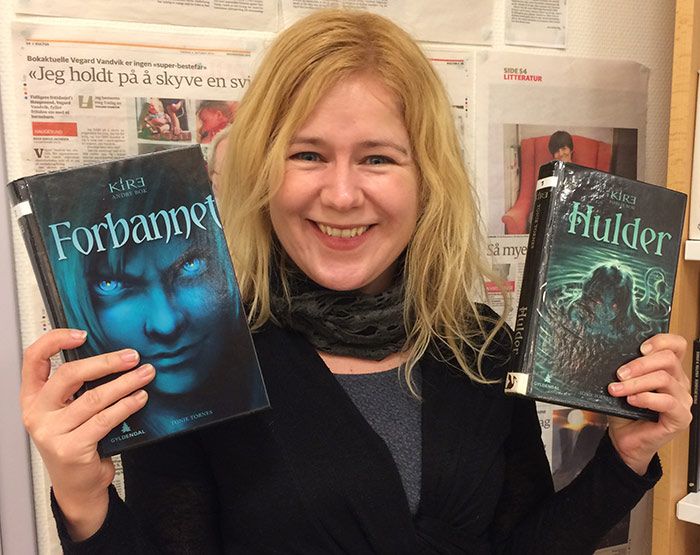 And I did a couple festival school visits, too!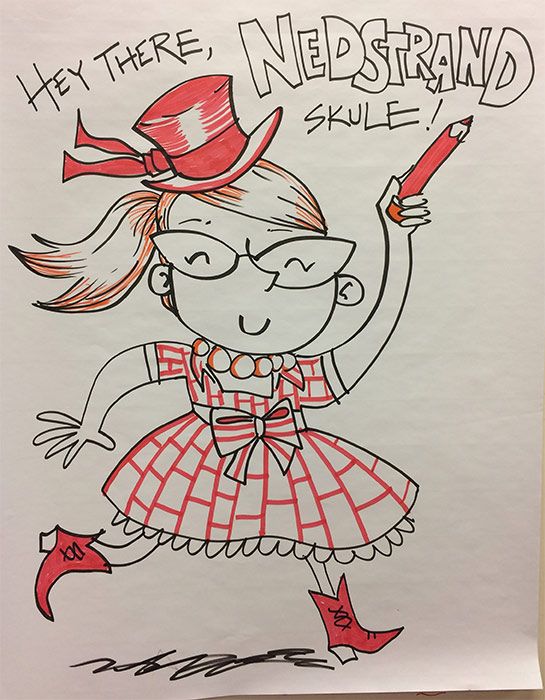 Nedstrand School was an absolute dream, lovely kids, gorgeous drawing paper, and I found out the excellent markers they bought for me to use cost something like £50 each. (There's nothing like awesome materials!) We had lots of fun creating a board game together, inspired by the Great Northern Race in Pugs of the Frozen North.




...Which is Den Magiske Vinteren (The Magic Winter) in Norwegian! I can't tell you how thrilled I am to have a first book out in Norwegian, this year! :) It's translated by Tonje Røed and published by Aschehoug.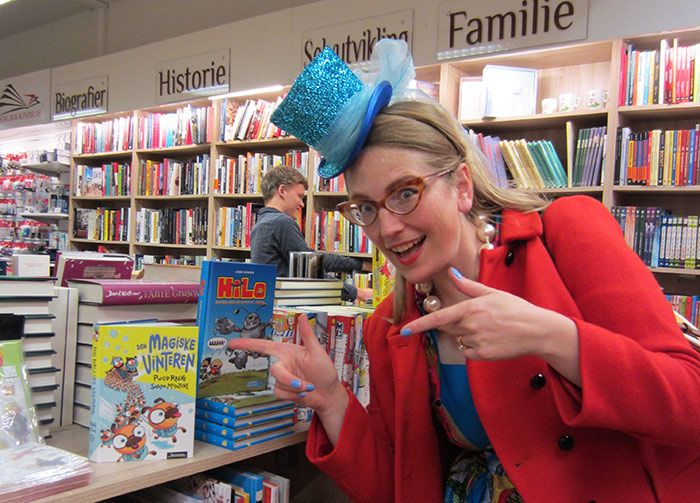 Here's Anne Rees, originally from Kendal in England but living in Norway since the late '60s, working at the library. She looked after me and told me loads about local history and geography as she drove me along the fjords to each school.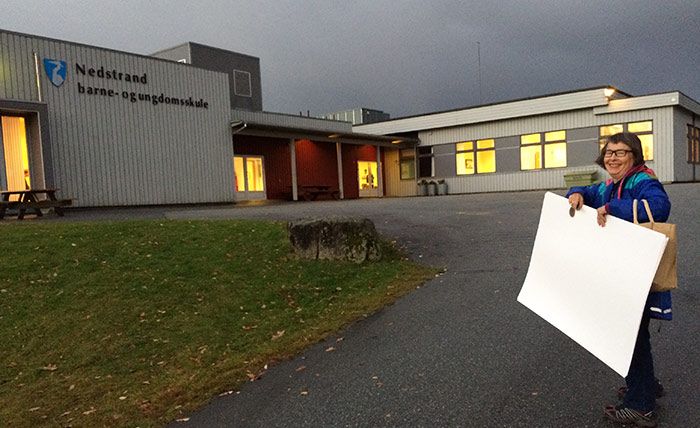 Like this:




And this:




Check out the spread the school laid on for lunch in the staff room! Apparently they regularly do this for all their teachers!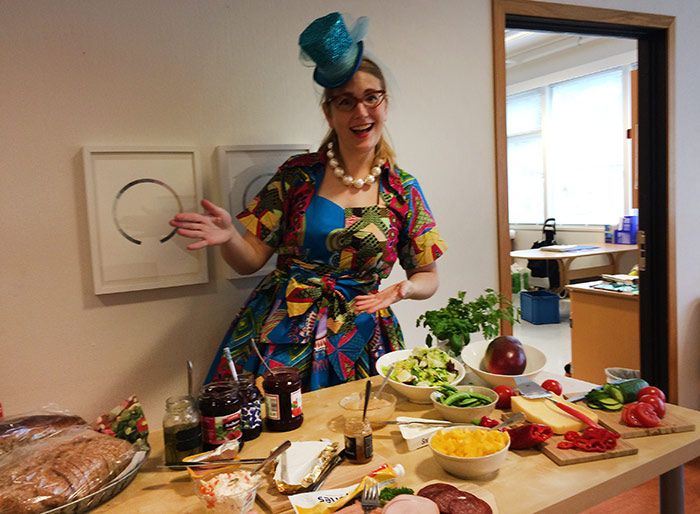 I also visited Straumen barneskole and they made some great Pug drawings.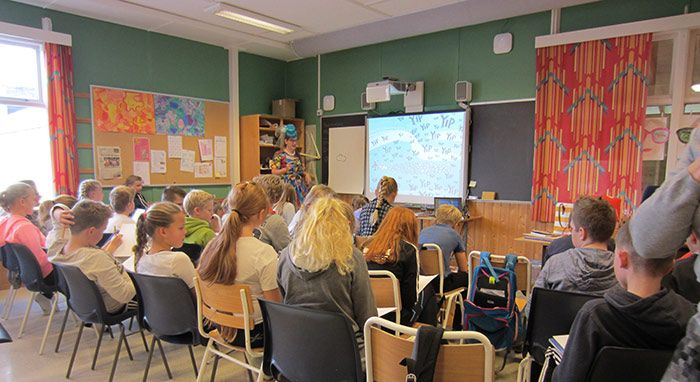 We had dinner with some of the festival team and speakers, including these top Norwegian geezers, art historian Holger Koefoed and political cartoonist Finn Graff.




Finn had an exhibition of some of his cartoons which I got to see, and Holger told me he specialises in the work of painter Lars Hertervig, who lived on an island we drove by on the way to the first school. Here's a monument to Lars next to Tysvær folkbibliotek (which is also a cinema, gallery, swimming pool, cafe and about a million other things).




Big thanks to bLEST for inviting me to the festival, and Marit Ragnhild Lothe for coordinating so much of my stay! (That's her on the right, with Ingvar Frøyland, Tysvær region's Director of Culture.)




And thanks to the staff of Tysvær Folkbibliotek, local bookshop Aksdal Bok & Paper AS and everyone who helped out with the festival and made it so awesome!