I've always wanted to visit the Norwegian city of Bergen, and when I got asked to do school visits in Norway by two different groups, bLEST Festival and Karmøy council, I begged for a chance to pop over there in between the two visits. So Stuart and I took the coastal bus up from Haugesund, which turned out to be part bus, part ferry ride.




We got to see porpoises jumping alongside the boat, it was all rather dramatic. (Click here if you want to see photos from the Haugesund segment of our trip. Mostly I'm posting them here just so I don't forget anything!)




We arrived in Bergen after dusk and headed down to the old Hansa warehouses. I vaguely remembered reading something about the Hanseatic League in school, and it's a pretty amazing historical defensive alliance, go look it up if you're interested.





Then it started to rain. (Apparently it always rains in Bergen, and we never saw anything to convince us otherwise.)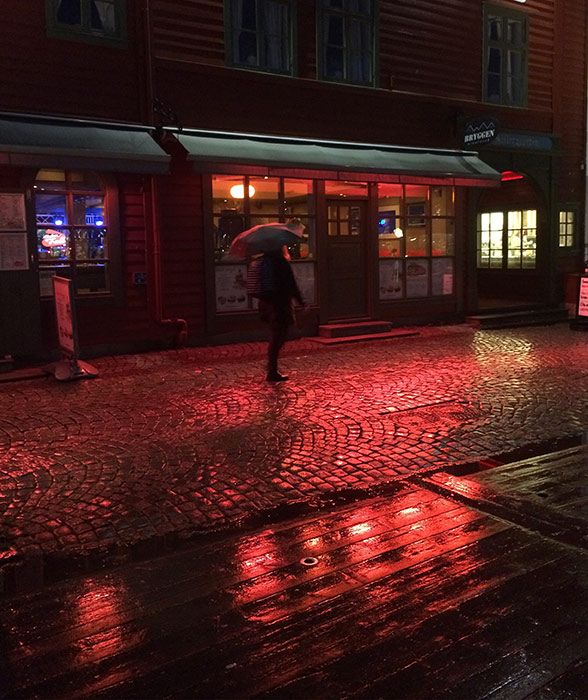 Some little peeks up the pretty alleyways: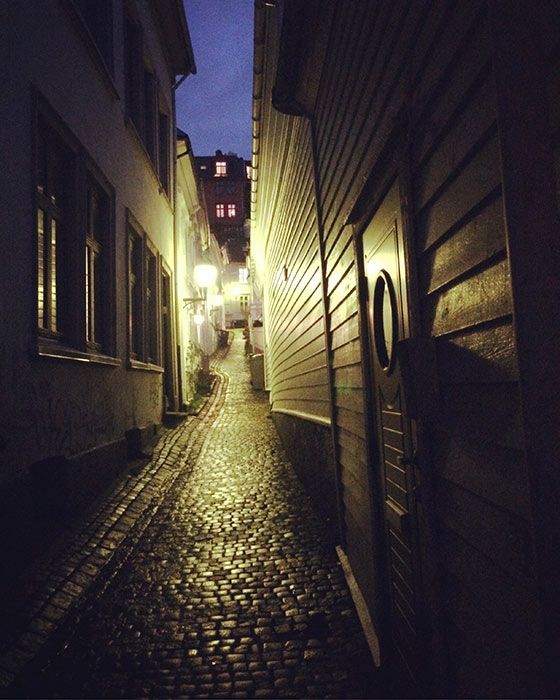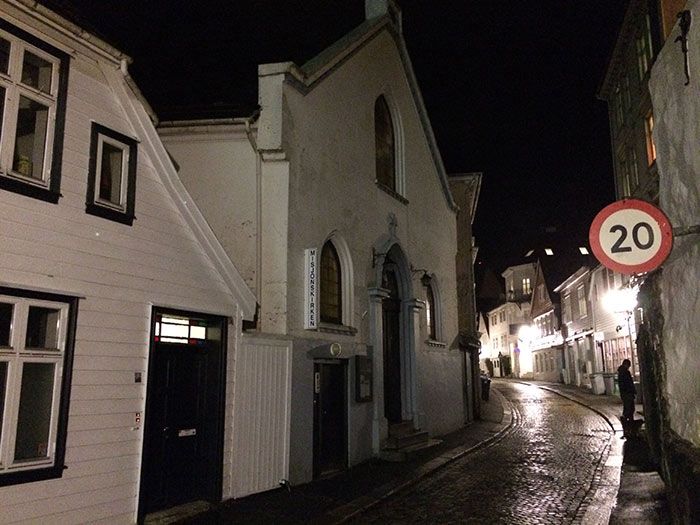 We had a hard time finding affordable food - everything costs twice what it does in London - but we found a popular Thai place, Siam Ratree, that was pretty reasonable. Here's Stuart back at the hotel, eating his favourite Norwegian supermarket sweeties:




And the next morning at breakfast. (Spot the amazing Norwegian jumper which I actually got for him in a second-hand shop in south London.)




Then we went out to see the Bryggen waterfront in all its glory.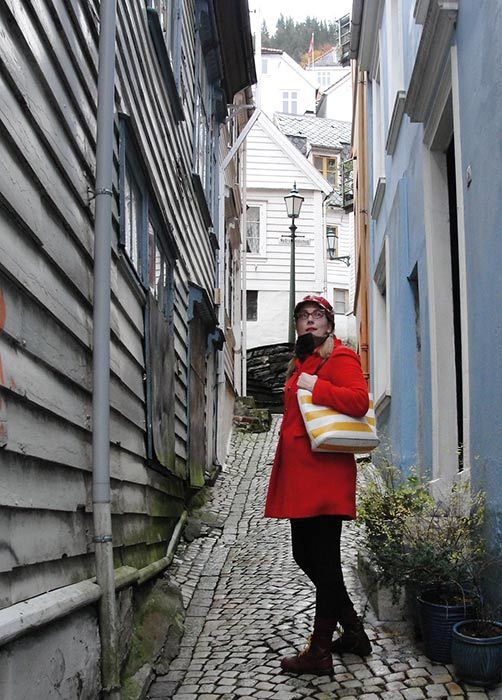 The one thing Stuart DEFINITELY wanted to do was go up the mountain on the funicular railway, the fløibanan.




He was super-excited.




And here's the view! (It was still raining, but the goats on the top of the mountain didn't seem to mind. I didn't take a photos of the goats. Why do you want to see goats.)




Okay, goats would be more fun to look at than a selfie but never mind.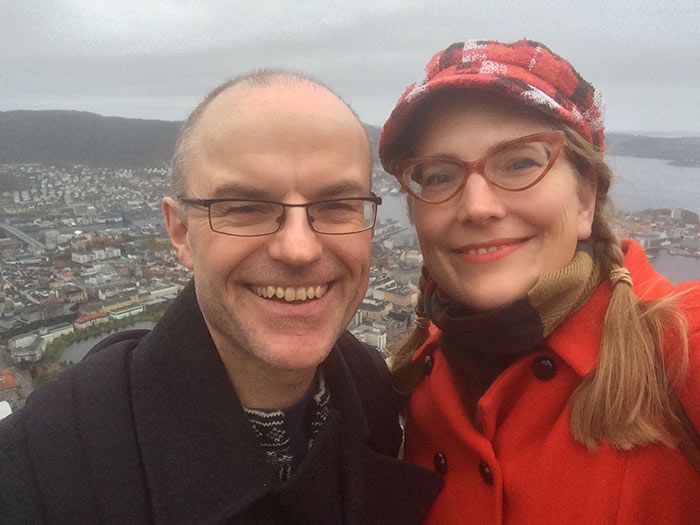 After that we played in the snow. Well, painted snow. Here's a huge painting by Vincent St. Lerche from 1873 called Guests, at the KODE Museum.




Actually, KODE is several museums, four buildings in a line, and they're pretty amazing. I think these were in Museum No.3. Check out the lady with the huge glacier in her back garden.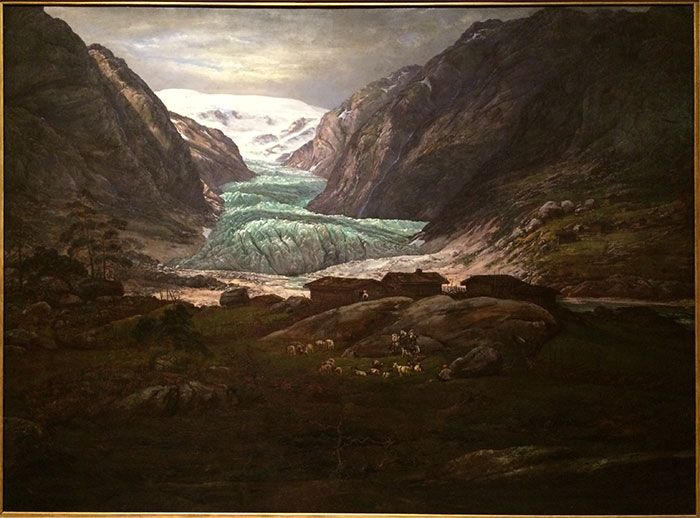 That's Nigard Glacier by Johan Christian Dahl, from 1844.




She seems totally comfortable with a frozen tsunami of ice hanging above her.




When we climbed up to the top of Museum No.4, it had the most amazing round tower on top. The place opened in 1938 as an administration building for the electrical powerplant company and was restored and opened as a museum in 2003. It looks a bit like a TARDIS.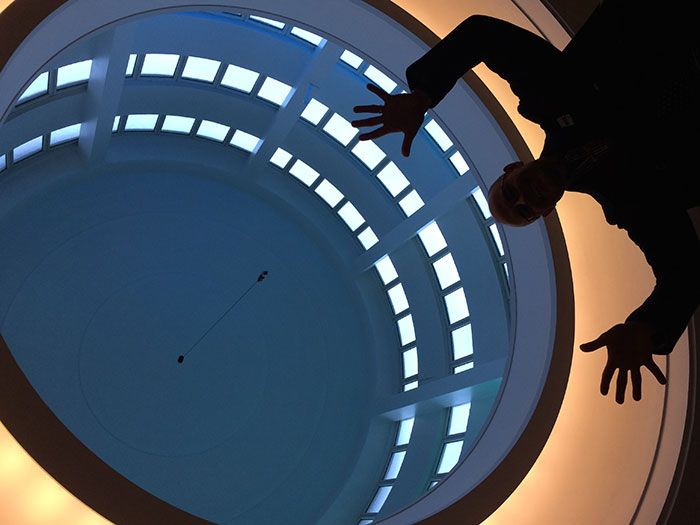 So distinguished.




We even managed to race over to the old Rosenkrantz Tower, which had some cool grotesques.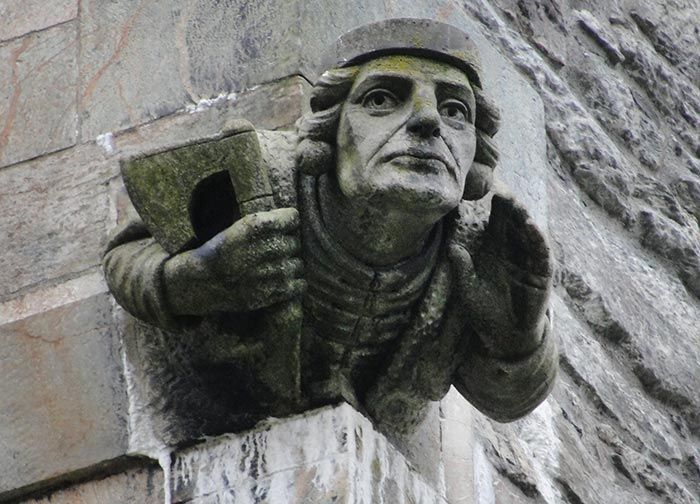 Stuart had to get to the airport to catch his plane back to London, so we raced back to the hotel to get his stuff, then I saw him off on the tram. After that, the rain started falling harder and things felt a bit bleak. I only had an hour left in Bergen.




And then I caught a southbound coast bus, which took me back on the same ferry, where I tried some local salty licorice fish sweets. I posted this photo on Instagram and someone commented that they look like little cat poos. To be honest, they didn't taste that much better.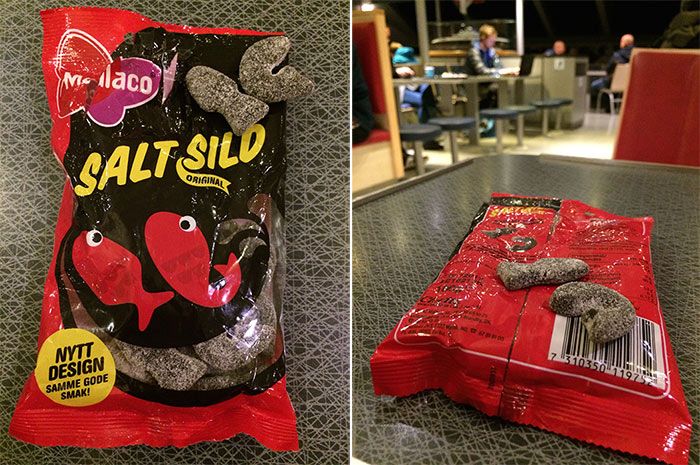 Three and something hours later, when I got to Håvik (which I mispronounced terribly, much to the lady bus driver's loud amusement), I was much cheered to see my old friend John Rullestad waiting for me. And he drove me the dark eastern coastal road to my cosy little apartment in Skudeneshavn, the same one where I stayed last year, and I curled up with brown cheese and knekkebrød crackers and felt very much at home.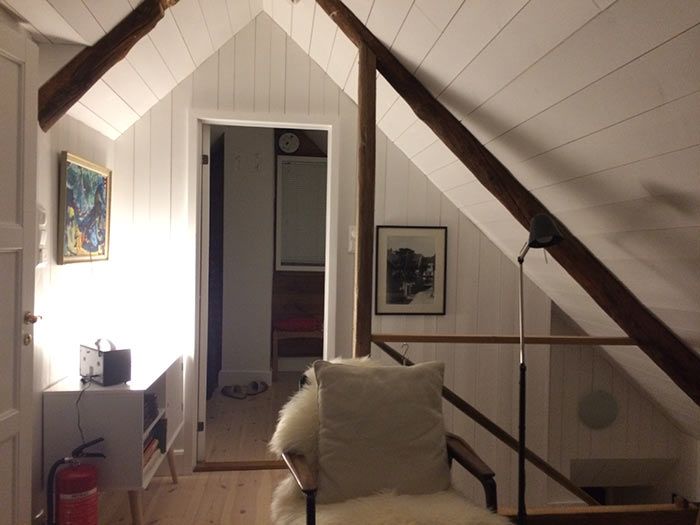 (Stay tuned for the next blog post, about school visits on the island of Karmøy.)