A sad day, I'm going to miss grande dame of picture books Babette Cole and her anarchic, irrepressible humour.




She lived by her own set of rules; I was a bit scared of her, she might say or do ANYTHING, but I loved her, too. She was a flash of bright colour in the world of books, and probably one of the people I saw most often at festivals and parties. She often left me dizzy and bewildered, but always laughing.



2013, Daunt Books, with Philip Reeve at the Oliver and the Seawigs launch

When I heard the news this morning that she'd died, I couldn't find any official mention of it from a news source and I had a sneaking suspicion that it might have been a prank on her part; I thought, perhaps she's had a few drinks with the lads and, giggling wildly, thought she'd get one of them to leak the news she'd died, so they could watch everyone talking about her and writing nice things. I held out hope for most of the day that I'd get to see her again, but sadly the rumours were true.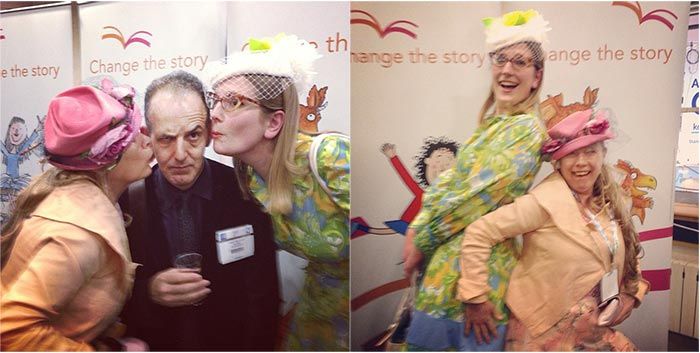 2013, London Book Fair

My favourite of her books is Mummy Laid an Egg, with children's diagrams of their parents having wild sex in unusual ways, including on a skateboard, on a space hopper and sky diving.




Her painting style was anarchic, too; rough, un-prettified and bonkers, in a way that suited her irreverent work hilariously. And I love that even well into her sixties, she was competitively jumping, riding sidesaddle. The first time I met her was when she was a speaker at the Bologna Book Fair conference of the Society of Children's Book Writers and Illustrators in 2008. She'd been asked to talk about illustration, but she mostly talked about horses. No one could tell Babette what to do. she was one of my heroes; I can never be like her, but I love how she threw herself passionately into everything right up to the end. Condolences to her friends, family and husband, James Gutans (aka 'Tree Elf').

I doubt she'll rest in peace, I hope she'll get to a heaven with a stable full of unicorns staffed by a team of hot grooms.


2013, Babette's tribute to Oliver and the Seawigs
2013, Imagine Festival gala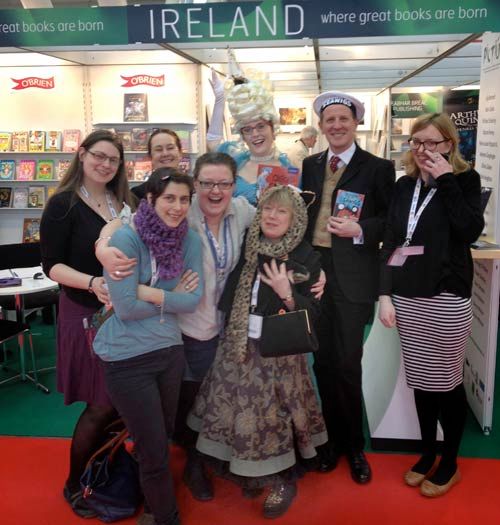 2013, Bologna Book Fair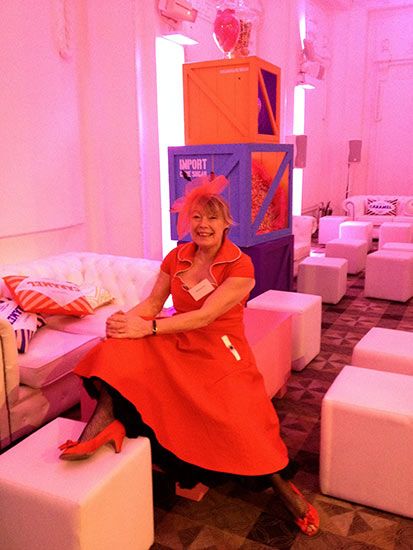 2013, Random House Christmas party
2014, Illustration Cupboard exhibition
2014, Admiring Babette's photo by Chris Close at the Edinburgh Book Fair