This weekend I got to see my lovely co-author Alan MacDonald at Barnes Kids Lit Fest! Alan wrote the words for our picture book, The Prince of Pants but he lives in Nottingham, so we don't get to hang out very often. So this was a treat. Here he is and me with my big over-caffeinated happy face.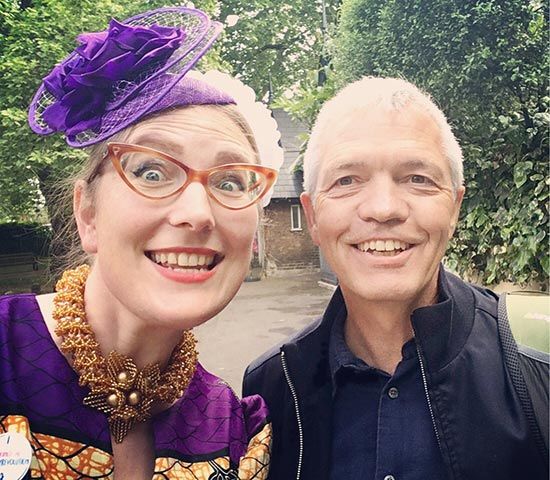 Thanks to my husband, Stuart, for taking photos! Ha ha, I hadn't played my uke for several months and I had a hurried practice session the night before so we could sing THE PANTS SONG. It's a fine song, I should practice my uke more often. It goes

Pants, pants, glorious pants!
There's nothing quite like them for making you dance
So put on your undies
And cheer up your Mondays
And we'll all have fun days with GLORIOUS PANTS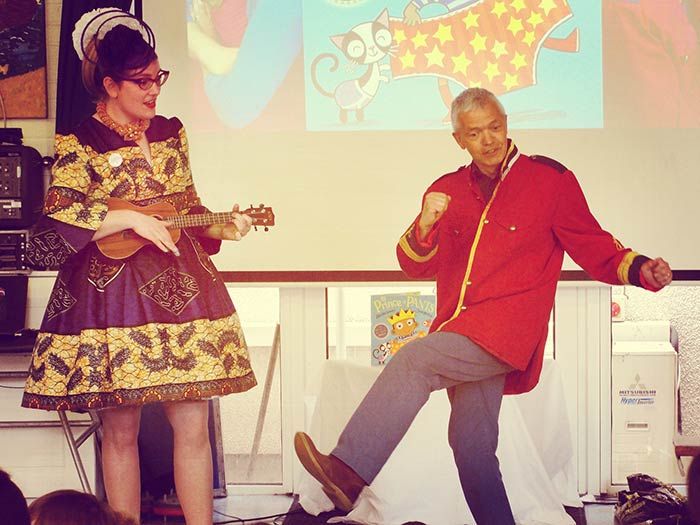 (Here's a video of it if you want to learn the tune.) Then Alan read The Prince of Pants and let me do the voice for Prince Pip, who has lost ALL his pants.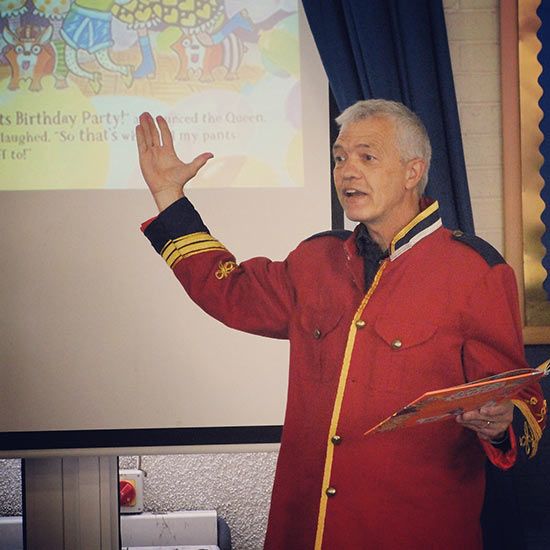 Then I led everyone in some drawing. This turned into a half-elephant, half-crocodile 'Croco-phant'.




Then everyone else got drawing! Here's the first one we did, designing some patterns for awesome pants. Then we drew a bit more free-style, starting with a pair of pants, and then creating a creature to go inside them.





One of the fun things about festivals is getting to bump into lots of other book friends! Here's the team from Authorfy, a new project to encourage creativity in schools and give them great resources to get kids creating their own stories. (I drew that little flag-waving image in the back left there.) Do check out their website if you're interested in getting your school involved!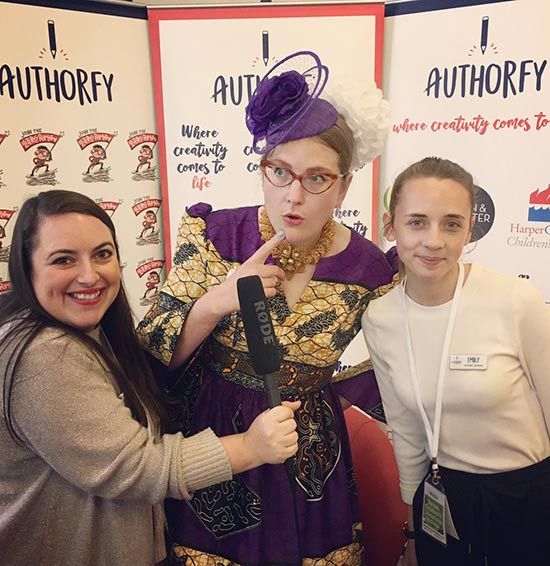 Lovely writer-illustrators! Here's Sophy Henn, Tracey Corderoy, Steven Lenton and me.




A shockingly hirsute Gareth P. Jones, and M.G. Leonard (whose actual name is Maya, I learned).




Maya's written a book called Beetle Boy and I got to meet her beetles, too!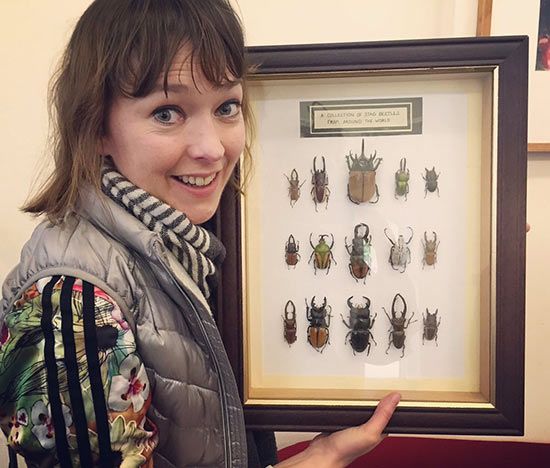 A few more familiar faces: lovely Clara Vulliamy and Sally Kindberg.




And Lauren St John, who gave me a lift home with another friend with whom she went to journalism college in Zimbabwe, so Stuart and I got to hear lots of interesting stories from them!




Big thanks to Emma and the amazing team at Barnes Kids Lit Fest, you were brilliant. And to Olivia Horrox from Scholastic for coming out to help, and to Alan for being generally fabulous.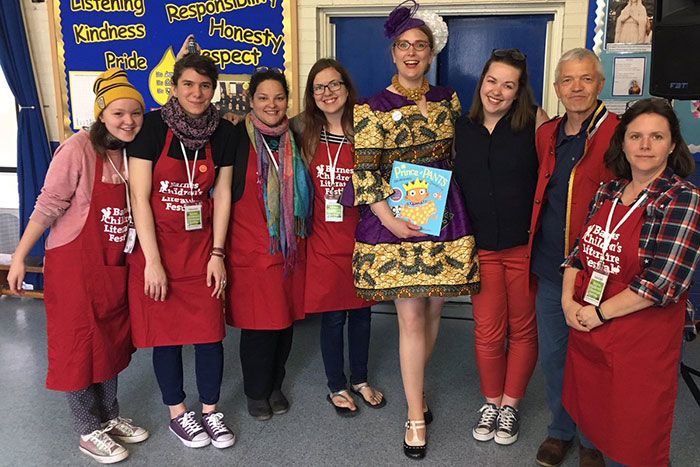 And thanks, Judy from Barnes Bookshop, for supplying lots of people with copies of The Prince of Pants! It was great meeting so many enthusiastic people, thanks to those of you who came along!