Thanks to writer Paul Cornell, Fairford in Gloucestershire had its first Festival of Fiction last weekend!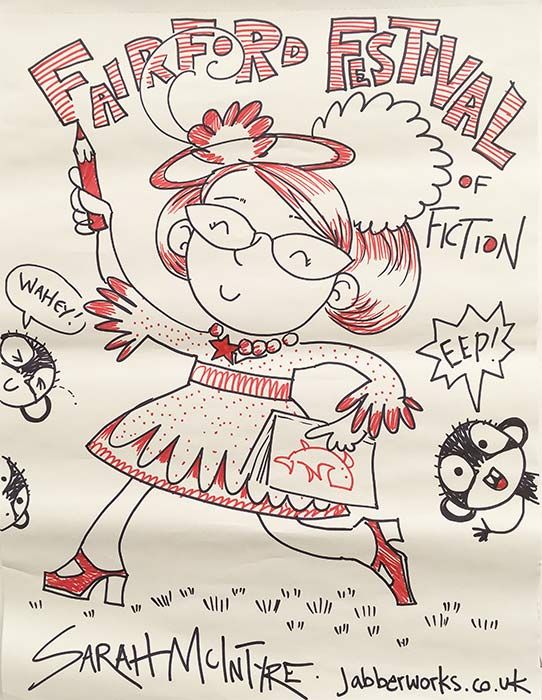 I was thrilled take part and get to hang out with these fab people! The guy on the left is Marek Kukula, Public Astronomer at the Royal Observatory Greenwich, and on the right, writer and BBC documentary producer Simon Guerrier.




My event was first thing Saturday morning, so Stuart and I went up early on Friday as a sort of mini holiday to Gloucestershire. Fairford turned out to be a gorgeous town, so we were glad we did! (That's Paul on the right.)




Fairford has an abundance of large hares, so Marek and I took turns STARING THEM DOWN. As you do. (They looked pretty freaked out by it.)




Stuart and I got to sit in on Marek and Simon's talk, discussion their joint book, The Scientic Secrets of Doctor Who.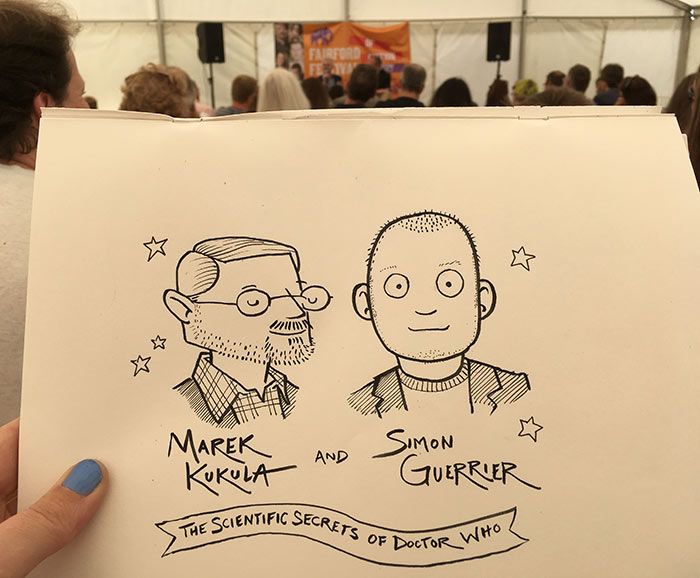 And we had a parade! Here I am with two drummers from Swindon in front of St Mary's Church (where Paul's wife, Caroline Symcox, works as the vicar). They kept a wonderful beat for the parade; we could've danced to it without any other music.




This chappie in front kept a close eye on the Daleks, who exterminated no one but squirted several unsuspecting onlookers.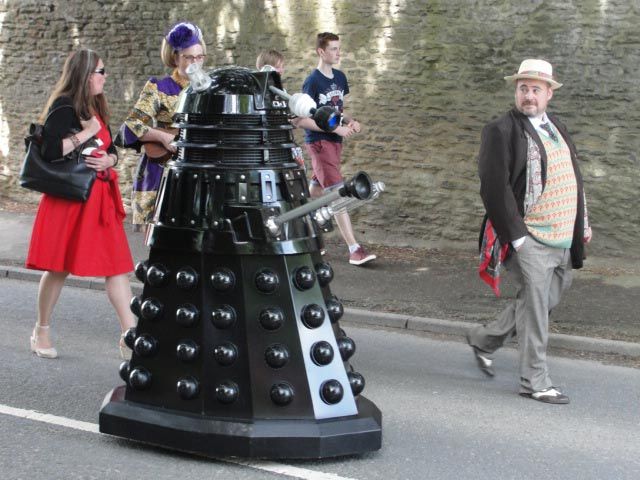 Ha ha, a Massey is always a good second line of defense!




Daleks contained!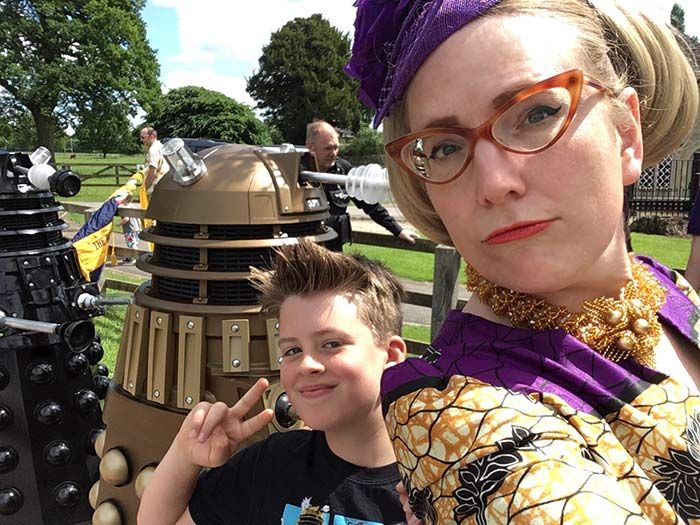 Since the book festival was mostly aimed at grownups and I was the only children's book event, I wasn't quite sure what ages people in the audience would be. So I did a general sea-themed event, so I could bring in a picture book - There's a Shark in the Bath - and a longer book with chapters, Oliver and the Seawigs. My co-author Philip Reeve wrote a great bit about Sea Monkeys, so I read from that. (That's my impression of the villain, Stacey De Lacey, cracking his seaweed whip.)




And I taught everyone how to draw Sea Monkeys! (Here's an printable tutorial or a BookTrust video if you missed it.)




My favourite bit is at the end, when I get to see everyone's drawings.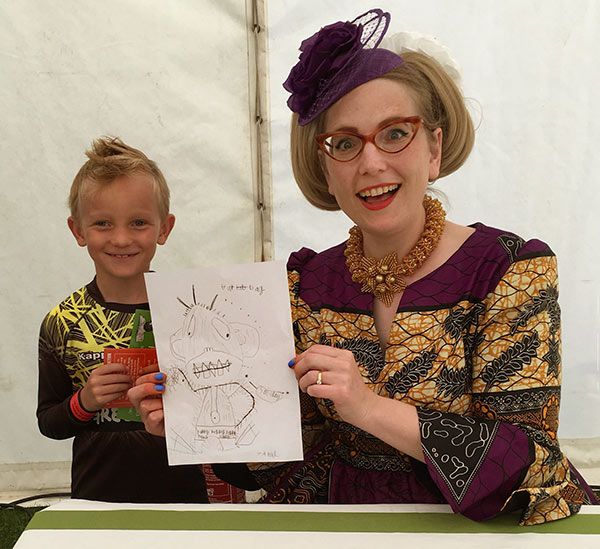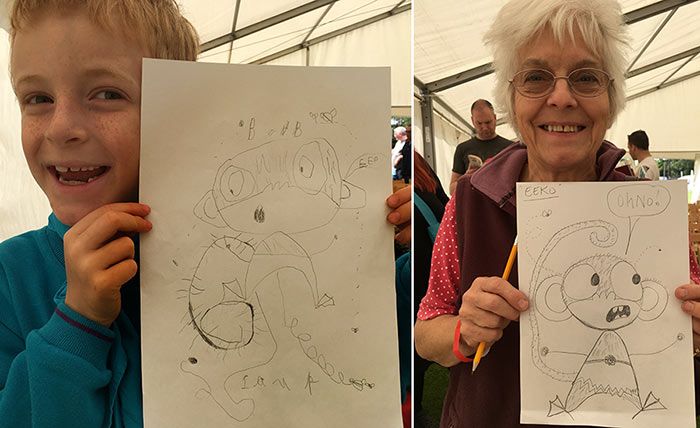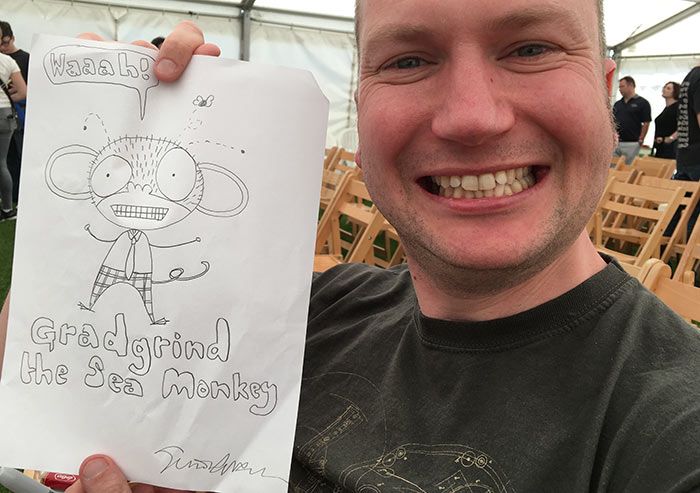 I love how different and characterful they all turn out!




Here's poet Shagufta K, talking about and reading from her book Jam Is For Girls, Girls Get Jam.




Novelist Emma Newman, giving a very helpful, insightful talk on how to conquer a fear of writing.




Emma's fifth and final 'Split Worlds' novel is out today, and you can find out about all the books here! (Congrats, Emma!) Emma and her husband produce a great podcast called Tea & Jeopardy; it's definitely the most creative interview I've ever taken part in. (Check out all the episodes and here's the one with me:)




Stuart and I also got a quick peek at the old church, built in the 1490's; check out this great little dragon.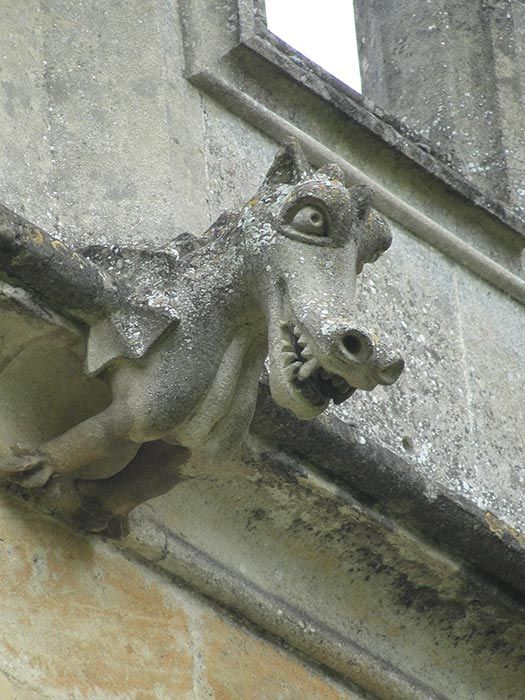 St Mary's Church is famous for its complete set of medieval stained glass, and wow, those windows are amazing.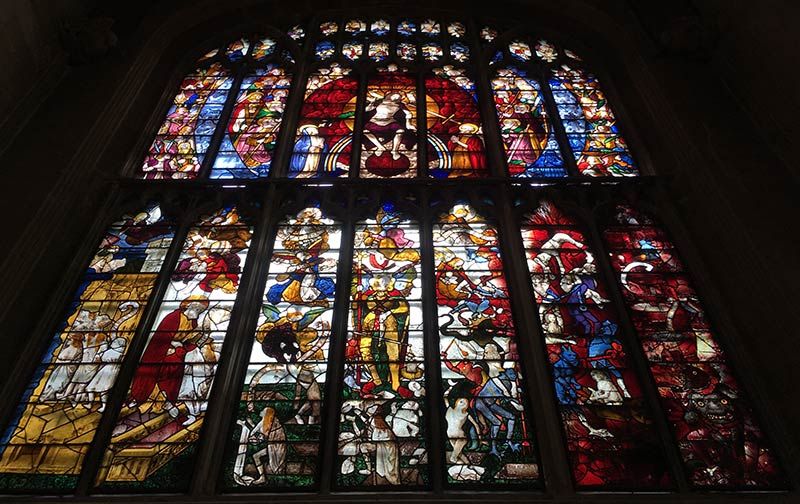 Check out that freaky demon in the bottom corner!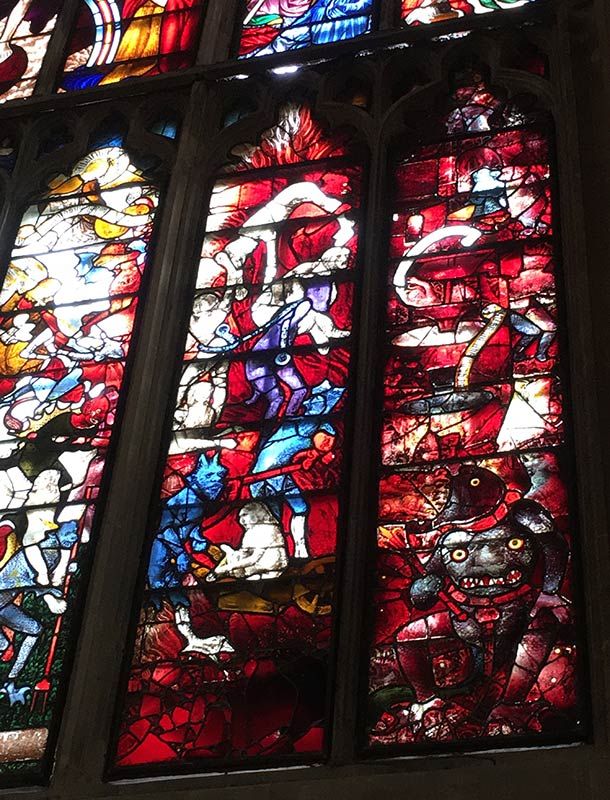 And I love this one with the Ascension of Christ:




Can you spot his little feet going up into the air?




Here are a few more photos of Fairford, just because it's so pretty. It's the sort of Cotswold village that foreign visitors imagine when they think of England.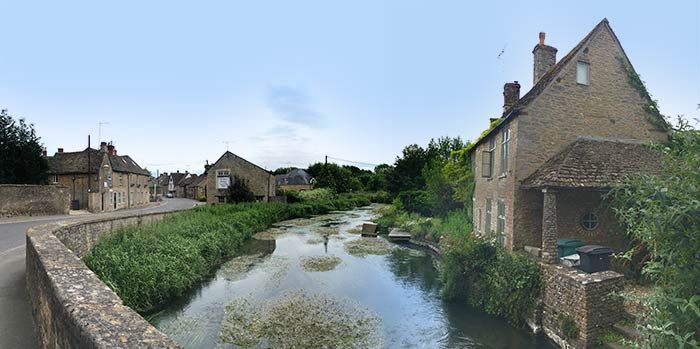 This post office cafe does amazing cupcakes.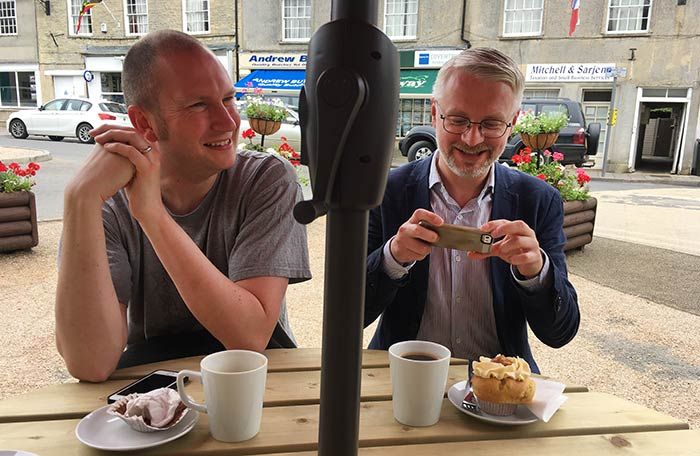 Big thanks to everyone who made this festival happen! Including the appropriately gauged military presence: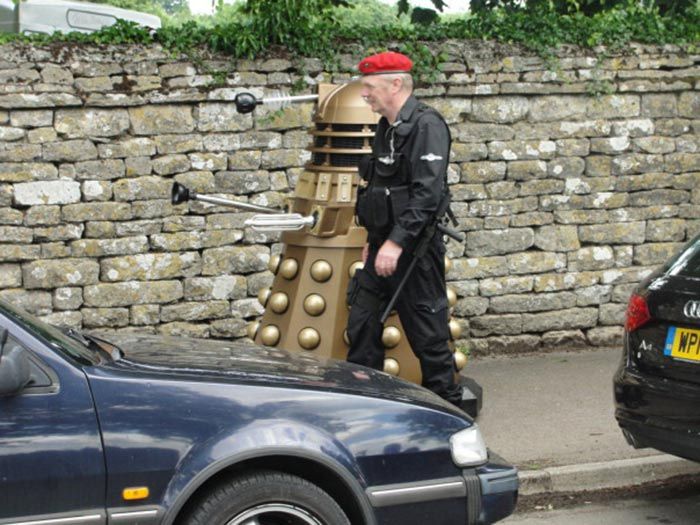 Stuart and I went absolutely nuts dancing to the rather fabulous band on Friday night. (But thankfully there aren't any photos of that.) Here are Adriana Pray Haines and her partner from Pea Green Boat Books, who provided all the bookshop stock for the festival (and they're happy to come and stock your festival or school event, too)! You can follow them on Twitter: @peagreenboatbks




And finally, thanks to Paul and Caroline for organising and even giving us lifts to and from the station. A fab weekend!