For the past week and a half I've been visiting family in Seldovia, on the Kenai Peninsula in Alaska. (The closest town you might have heard of is Homer.) One of my favourite things about Seldovia are its houses, in all their strange and wonderful shapes, and very often on stilts, to keep them raised up from water and ice. I could have happily spent all summer drawing them, but here's one, the Dancing Eagles lodge by the harbour: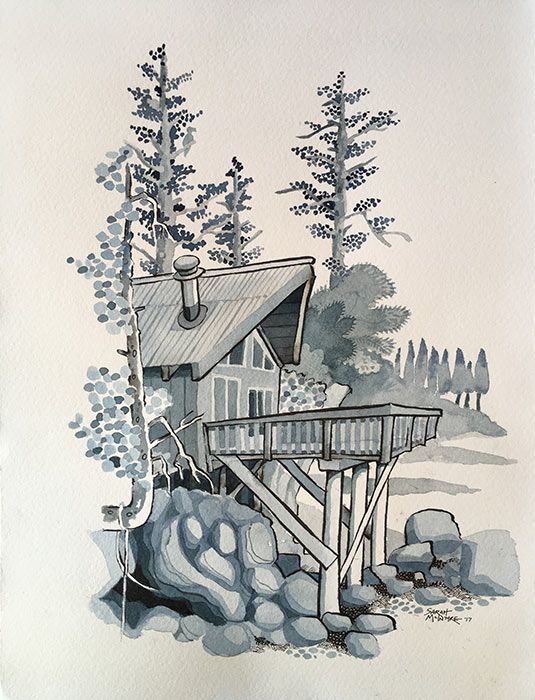 I did a rough pencil sketch sitting in front of the house, but when the drizzle started, I took it back to my aunt and uncle's house to paint in ink and watercolour.




Here's the house itself, lit up about midnight, just before sunset.




Here's where my aunt and uncle live, on a place called the Slough (pronounced 'slew' in Seldovia). This is fairly low tide.




The Slough was a big inspiration for the houses in my northern-themed book with Philip Reeve, Pugs of the Frozen North.




The 'Snowdovia' in our book is covered in snow, and I've only ever visited Seldovia in summer, so I had to use a bit of imagination. But it's a magical winter in the book, not even a regular winter, so I didn't have to worry too much about getting everything totally realistic.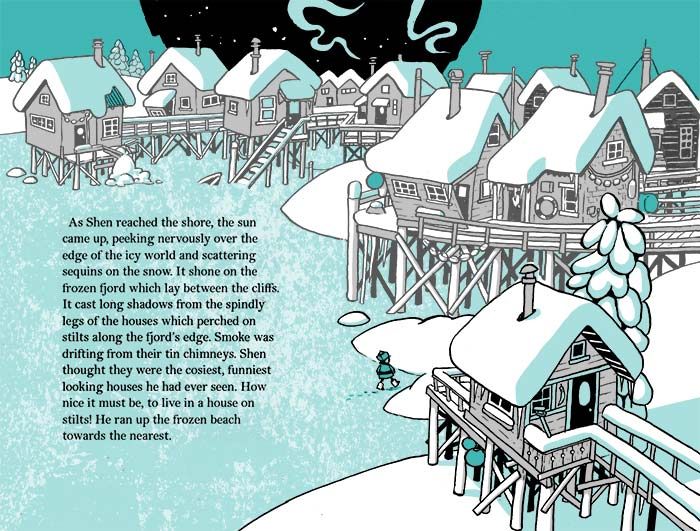 Oo, there's Walt coming out of his garage.




Should we ask him for a peek at what's inside?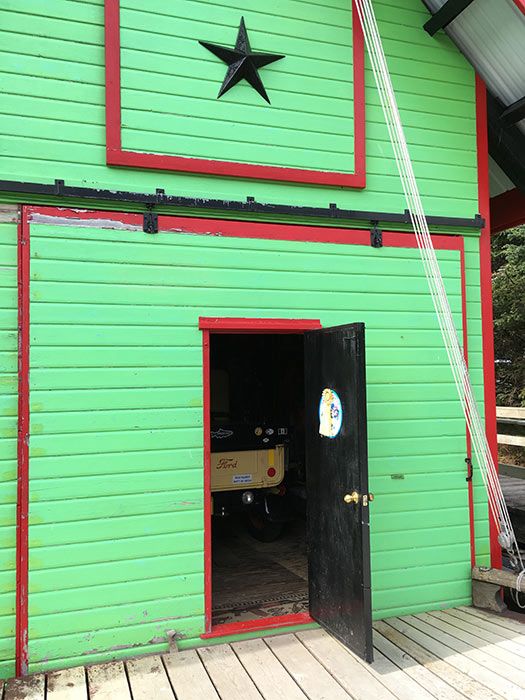 Not many of these kinds of cars in Seldovia!




Here's Walt in his workshop, which he keeps toasty warm in the winter with that big log stove.




I love the way his tools glow in the light.




Let's walk around Seldovia and have a look at some more houses. Quite a few log cabins!




That's my aunt and uncle's house on the far end.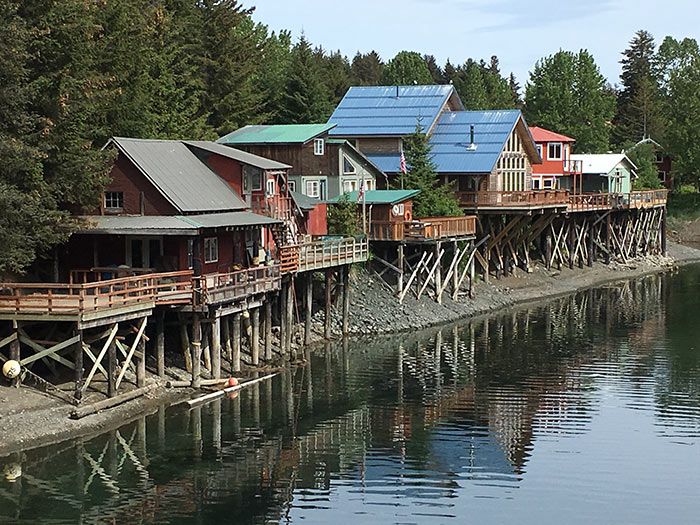 My aunt always stops for a garage sale.




There are Kirby and John, having an extended lunch break while they wait for low tide to take out the boat they've been power-cleaning.




I love the way some people use plastic buoys as decoration.




Or sometimes they just leave them heaped up in a pile with their crab pots.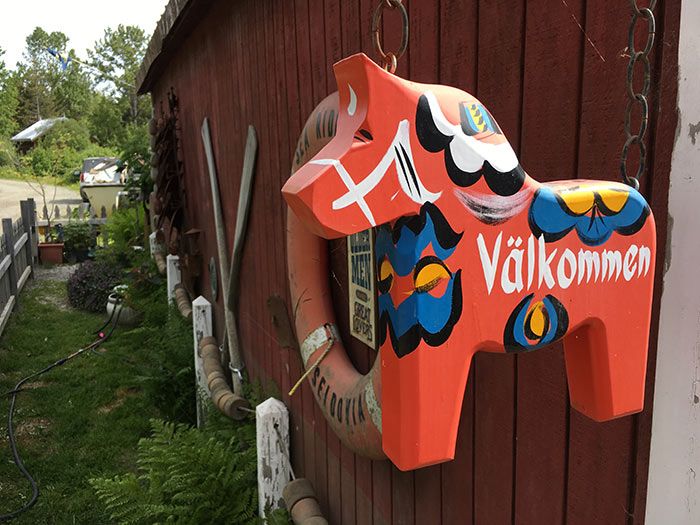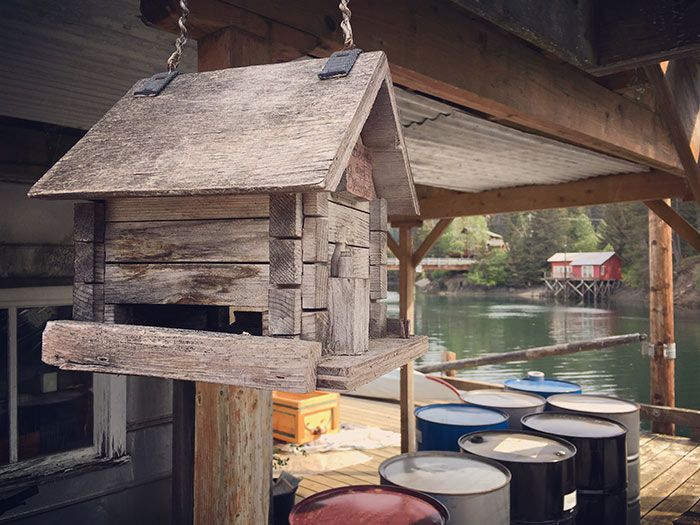 And back to my aunt and uncle's house on the Slough. The crows there are very sociable, while the bald eagles tend to stay higher up in the trees and look down.




Family inside:




I took a zillion photos and did a bit of art while I was in Seldovia, so I thought I'd better not post it all at once. Stay tuned for more pictures. :)