A big highlight of my trip to Alaska this summer was visiting the studio of local Seldovia artist Valisa Higman. I've seen a lot of artist studios, but this has to be one of the most beautiful - and remote!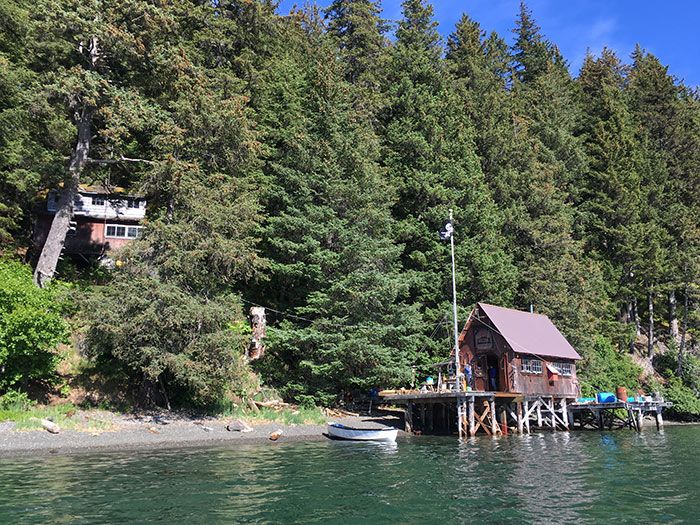 Joe Fleckenstein ferried my family and me to Schooner Beach; a short trip Valisa does several times a week by rowboat.




And here she is! Valisa and I had given a talk earlier to the community about our work and it was great to see where she puts her pictures together.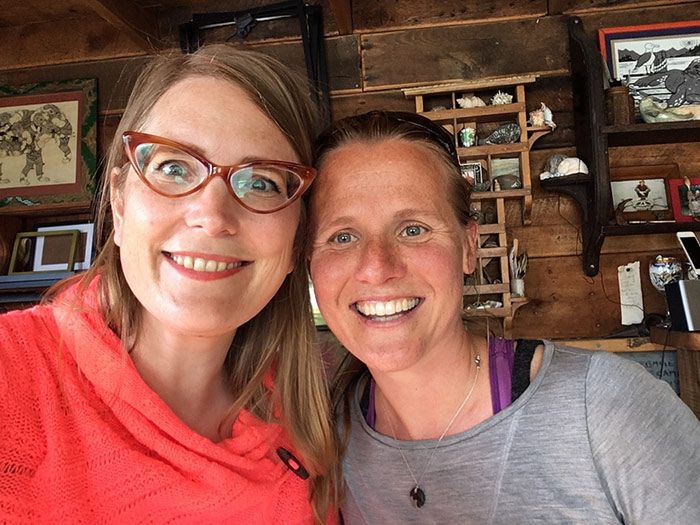 Here you can see a sample of what she does. This is a picture of the Seldovia waterfront, made by cutting black paper to form the lines, then gluing coloured paper behind it, then adding bits of paint on top.





Here's Valisa's cutting desk, where you can see some black paper she's working on.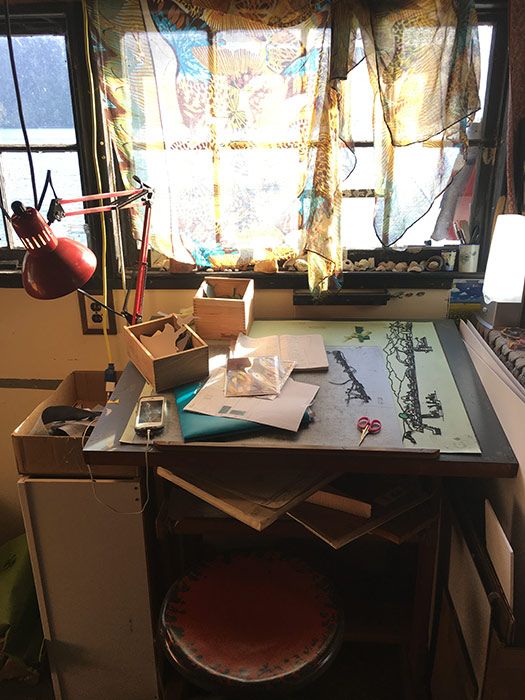 The studio gets the most wonderful light pouring in through the windows, and I can imagine it's quite snug when she fires up the log stove.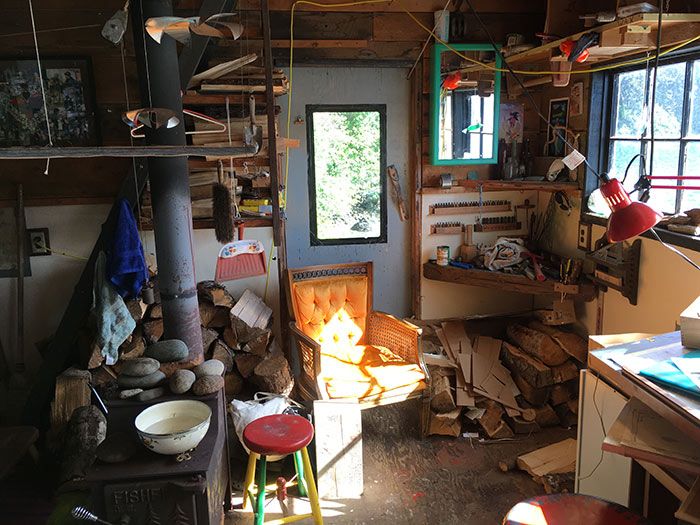 Here's a little tape dispenser tribute to her sea otter friend, Lilypad.




Valisa's studio was originally a floating woodshop designed to travel around to various jobs by her dad, Craig 'Higgy' Higman: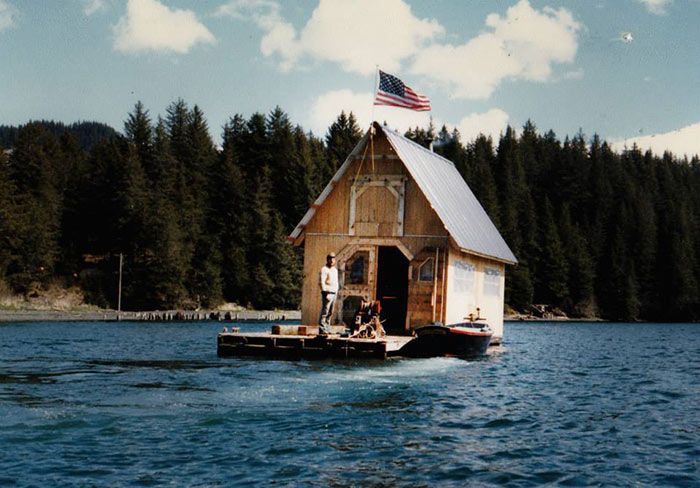 Higgy had some trouble with ice and water coming up through the floor, so he ended up having to give the studio a more permanent resting, up on wooden pilings. A lot of people had gathered in town this year for the Seldovia Summer Solstice Music Festival, and the visual arts part of the festival was dedicated to Higgy, who died last year during the festival. You can read an obituary about him here in the Homer News.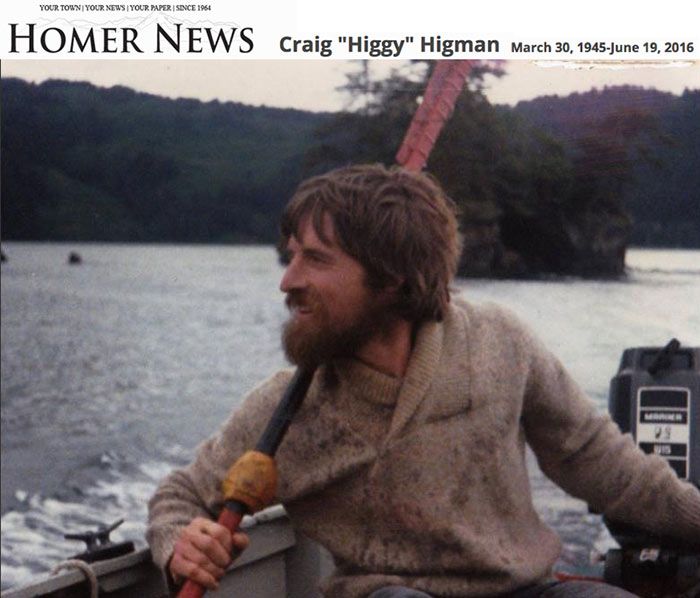 When Valisa gave her talk, she showed some of her dad's drawings and woodcarvings, which have a wonderful charm to them, reflecting the warmth and intentional higglety-pigglety, hand-made aesthetic of his studio. I also got a peek at the house just up the hill from the studio from Andrew, who now lives and works from there. Valisa and her family lived there and every hook is handmade and different from each other, and everything has a pervading sense of cosiness.

You can find out about Valisa's book with Erin McKittrick, My Coyote Nose and Ptarmigan Toes on the Sasquatch Books website and it's distributed by Random House. You can follow Valisa on Facebook and Instagram.




Thanks to these lovely local ladies who hosted our festival talks at the Sea Otter Community Center: Vivian Rojas, Heli Hansen and Tania Spurkland. That was fun!