Stuart and I spent the weekend with friends at an old house in Norwich designed by John Soanes. (If you're in London, don't miss the quirky John Soane's Museum.)





We took the train to Norwich and spent awhile pottering about the town, including Norwich Cathedral which has the most incredible little details everywhere. My favourites are this huge altarpiece in one of the side chapels with what I call the 'Whatever Jesus', with Christ looking terribly bored while being flagellated and later rising nonchalantly from a coffin. And my other faves are some of the 1,106 unique carved bosses in the ceiling, particularly ones on the east and south sides of the cloisters, which look totally mental. The ones in the nave are fairly straightforward, if quirky, representations of biblical stories, but the cloisters have all sorts of strange gremlins and green men and general bizarreness. They're in the shadows of the ceiling and remarkably difficult to photograph, so you'd just have to go there and see them.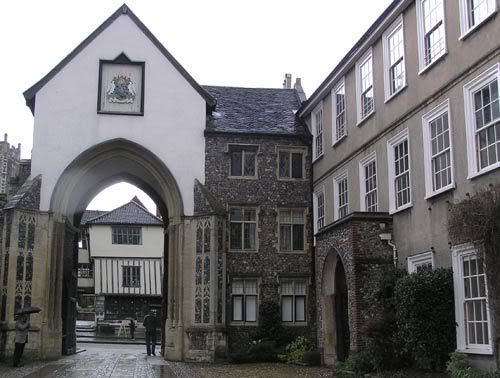 carved boss in the cloisters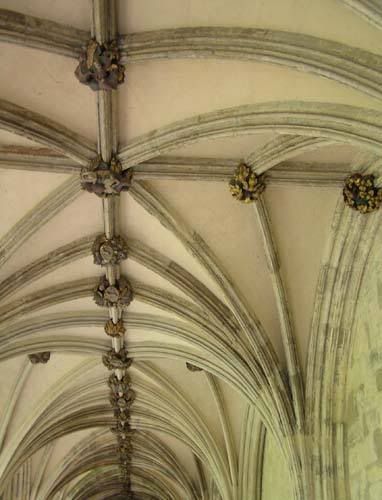 Odd church spire, where the local bus from Norwich let us off



We stayed in the house's red brick stables.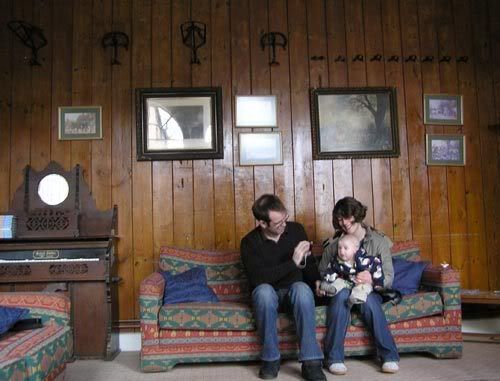 The former tack room, shabby but quiet