I needn't have worried! Stuart and I went for a sunny walk this morning across the park to the station to pick up a newspaper and spent at least five minutes trying to find the strip. We finally spotted it, in black and white and the size of a postage stamp! So nothing given away. And it really is a good write-up, I can't help but be pleased about that. Well done to 10-year-old Jacob Moreton who wrote the article.
Independent on Sunday, 18 May
-
Read the online article here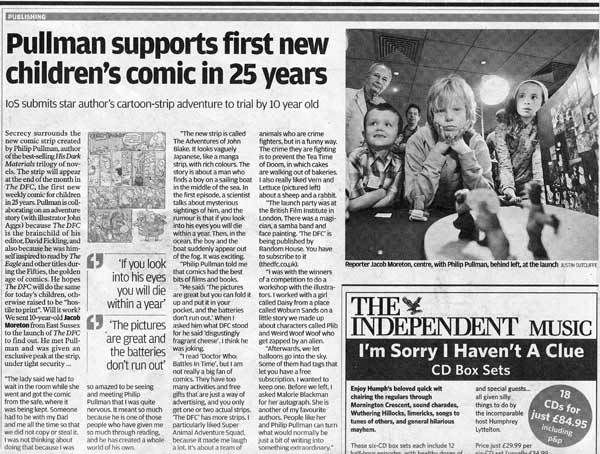 I had an ecstatic phone call from David Fickling on Friday, saying all sort of nice things, and that someone from the Independent had loved Vern & Lettuce and wanted to run the strip in the newspaper. How exciting! I agreed to let them run it and we spent ages discussing which strip to let them have. It slightly niggled in my mind that I shouldn't be giving anything away that's going to appear in the DFC, but the lure of having an A4 colour spread in a major newspaper proved too much for me.